Duration
3 Nights / 2 Drives
Availability
May till October
Our Gross Glockner Tour gives you the opportunity to drive possibly the greatest driving road in Europe not once, but twice
This 3 night trip starts in Munich and includes two full days of driving. Start your tour in the city of Munich Germany and then head south into the heart of the Austrian Alps. Cross the iconic GrossGlockner Mountain Pass, rising to more than 2400M, and on our opinion all-round the greatest mountain road in the Alps. Once across the pass, overnight in the village of Lienz, the most southern town in Austria, set directly on the river Lienz. The following day, drive the pass again in the opposite direction (believe us, it's a totally different experience) before heading through the Bavarian Lakes, and back to Munich for a final evening.
If you want to tick this road off your bucket list, this trip is not going to leave you disappointed.
Day 1 - Arrive Munich airport, then transfer to your hotel in Munich city centre. Spend the day/ the evening visiting Munich and be ready for Day 2 drive!
Overnight: 5 Star Roomers Munich Room type: Twin / double room
Day 2 - Tour 1 - the German Autobahn and Gross Glockner Mountain Pass
Car will be delivered directly to your hotel this morning. You will be briefed by a memeber of our tem on the car, the tour and the navigation. After the briefing, you will be on your way.. The first stage of the tour will take you south from the city, and onto a beautiful stretch of de-restricted Autobahn, which then takes you through Bavaria and into Austria. Then head along to the beautiful lakeside resort of Zell am See for lunch, at the exclusive Schloss Prielau. After lunch, the tour continues directly onto the Gross Glockner, the highest and longest mountain pass in Austria, this is quite simply two hours of driving nirvana. Stop at the summit of the pass, before continuing south, down the pass into the Austrian Tyrol, and the most southerly town in Austria, Lienz.
Overnight: 5 Star Grandhotel, Lienz, Austria Room type: Superior Suite
Day 3 - Tour 2 - the High Tauern National Park and Bavarian Lakes
Tour two will take you through the heart of the High Tauern National Park, the largest National Park in Europe, where there are sweeping valleys, glacial waterfalls, and stunning mountain backdrops. The tour then continues up to the ski resort of Kitzbuhel, for morning coffees. Coffees over, head across the border, and back into Germany into the Bavarian Alps, stopping at the lakeside resort of Walachsee for lunch. After lunch continue through the lakes region, before re-joining the Autobahn north, and heading directly back to your hotel in Munich, where the tour will end.
Overnight: 5 Star Roomers Munich Room type: Twin / double room
To ask us a question about our 'Grossglockner tour - 4 days' Driving Holiday, please fill out this simple form below. One of our experienced staff members will be in touch within 24 hours.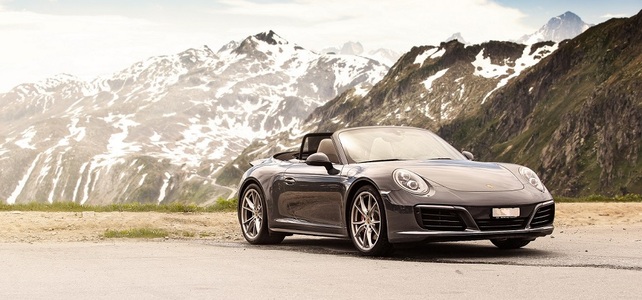 price per
person from €1680
Package Includes
Car Rental & Insurances
Luxury Accommodation
Breakfasts & Parking
Day by Day Roadbook
Programmed GPS
Meet & Walkthrough
On Call Support when on tour
Price per person assumes 2 persons travel together and share the car. Single traveller prices on request
Package Includes
Car Rental & Insurances
Luxury Accommodation
Breakfasts & Parking
Day by Day Roadbook
Programmed GPS
Meet & Walkthrough
On Call Support when on tour
Price per person assumes 2 persons travel together and share the car. Single traveller prices on request