Duration
3 NIghts / 2 Days Driving
Tour Region
Tuscany / Maranello
Availability
March till end Oct
Valley of Supercars and Mille Miglia Supercar Tour
Our Valley of Supercars Tour combines a visit to this iconic car producing region of central Italy, where the greatest supercar manufacturers including Lamborghini, Ferrari and Pagani are located, with two days driving the sweeping roads of Tuscany behind the wheel of the car of your dreams.
Visit the main factory museum of Ferrari, before heading on a 2 day driving tour, first taking in the the rolling hills behind Maranello where Ferarri puts their cars through their paces, before making a loop around the beautful Monte Cimone, and heading south to Florence for an evening. Your second tour will then take you north, and back to Modena, following the path of the famous Route Mille Miglia, crossing the Futa path, and looping around Bologna, before making a visit to Lamborghini, and then the Enzo Ferrari museum in Modena, where the tour ends.
Choose the supercar of your dreams and imerse yourself in three days of pure petrolhead paradise.
Mille Miglia and Valley of Supercars Driving Tour
Day 1 - Arrivals into Bologna and Visit to Ferrari Museum
Train or flights into Bologna, then make the 20min transfer north west from the city to the region of Maranello, home to Ferrari, where you will be based for your first evening amonst the rolling hills and vneyards of Emilia Romagna, yet just 5 minutes from the home of Ferrari in Maranello. Check into your hotel for the night, before making the short transfer across to Maranello for a tour of the Ferrari factory museum.
Overnight Hotel: Agriturismo Opera 02 Room type: Junior Suite
Day 2 - Tour around Monte Cimone to Florence
In the morning you will be met at the Villa by your Ultimate Drives Drive Concierge, who will provide you with a full briefing and walkthrough of your itinerary, the car hand over will take place and you will be on your way.
This scenic driving tour to Florence takes you first on a loop if the rolling hills of Emilia-Romagna, where Ferrari puts it's road cars through their paces, before continuing the journey south, and around the scenic Monte Cimone, before crossing into Tuscany, and following the sweeping roads south to the city of Florence for an evening
Overnight Hotel: Hotel Horto Convento Room type: Superior room
Day 3 - Route Mille Miglia + Lamborghini
For your second tour, you will head north from Florence, and pick up the path of the famoous Route Mille Miglia, through the rolling hills of Tuscany. Your first stop will be at the race circuit in Mugelo, home circuit to the biking legend Valentino Rossi - if you are lucky enough there might be a test day or even race meeting - contnue north, crossing the scenic Futa Pass. The tour finishes with a loop around Bologna, and towards Modena, where you will make a stop at the Lamborghini HQ and factory musum (factory tours on requets only), then continue to Modena, for an optional visit to the incredible Enzo Ferrari Museum. Your tour will then finish at the charming La Cascina di Balsamico Bonini, a small bed / breakfast, producing their own Balsamico Vinegar
Overnight Hotel: La Cascina di Balsamico Bonini Room type: Superior room
Day 4 - Departures / optional visit to Ducati
Make the transfers back to Bologna for your onward plans, with the possibility to make a stopover at the Ducati museum just outside the city
To ask us a question about our 'Mille Miglia Supercar Driving Tour - 4 Days' Driving Holiday, please fill out this simple form below. One of our experienced staff members will be in touch within 24 hours.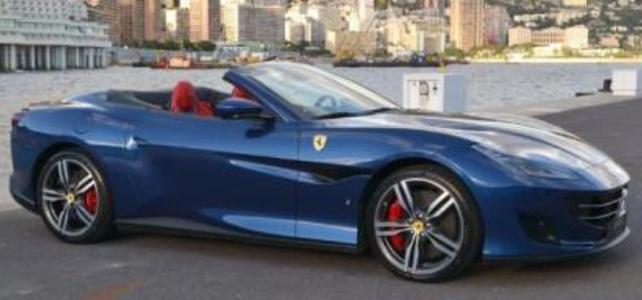 price per
person from €2555
Package Includes
Car Rental & Insurances
Luxury Accommodation
Breakfasts & Parking
Day by Day Roadbook
Programmed GPS
Meet & Walkthrough
On Call Support when on tour
Price per person assumes 2 persons travel together and share the car. Single traveller prices on request
Package Includes
Car Rental & Insurances
Luxury Accommodation
Breakfasts & Parking
Day by Day Roadbook
Programmed GPS
Meet & Walkthrough
On Call Support when on tour
Price per person assumes 2 persons travel together and share the car. Single traveller prices on request