Duration
8 Nights / 5 Days Touring
Availability
June till September
Our 8-Night Norway road trip takes you on a journey across the most beautiful parts of southern and central Norway and includes five of Norway's 18 National Scenic Routes. Starting and ending on a ferry between Hamburg and Oslo, the route will immerse you in fine Norwegian cuisine and wines, relax you in some of the top hotels in Northern Europe, excite you with kilometers after kilometers of drivers' roads, and awe you with the scenery.
The two modern cities of Oslo and Bergen lie separated by 350km of sparsely populated wilderness. Reindeer, waterfalls, blossoming orchards, and ancient Viking churches fill the endless scenery and make this a journey of discovery through this stunning country. Of all of our tours, we think that this one leaves the clearest memories because of the sheer, wild beauty that surrounds you on all sides.
NOTE - In order to provide sports and supercars to match the luxury of our brand, it is required that this tour start and end in Hamburg Germany where a suitable car fleet is available. For this reason, the price also includes the overnight ferry between Hamburg and Oslo, two ways in a standard cabin, 2 persons, and 1 car.
Day 1 - Arrive in Hamburg - Board Ferry
Arrive at the Hamburg International Airport. Your car will be delivered to you there, along with the official Ultimate Drives Road Book and navigation instructions. Plan to drive north out of Hamburg about 55 min to the port city of Kiel. Here you will board the 2pm ferry to Oslo. Plentiful dining and entertainment options, as well as a spa and spacious ocean view room make this one night crossing feel like a luxurious cruise vacation!
Overnight: Colorline Ferry Room type: Color Suite
Day 2 - Drive 1 - Oslo to Hemsedal
When the ferry docks in Oslo at 10am, head west to skirt the southern coast of Tyrifjorden, Norway's fifth largest lake. Progress through the the lush lowlands of this area into a popular ski region in the low mountain slopes. On the way, stop in Noresund for lunch at Norefjellhytta, which serves locally grown Norwegian delicacies in an alpine cabin atmosphere.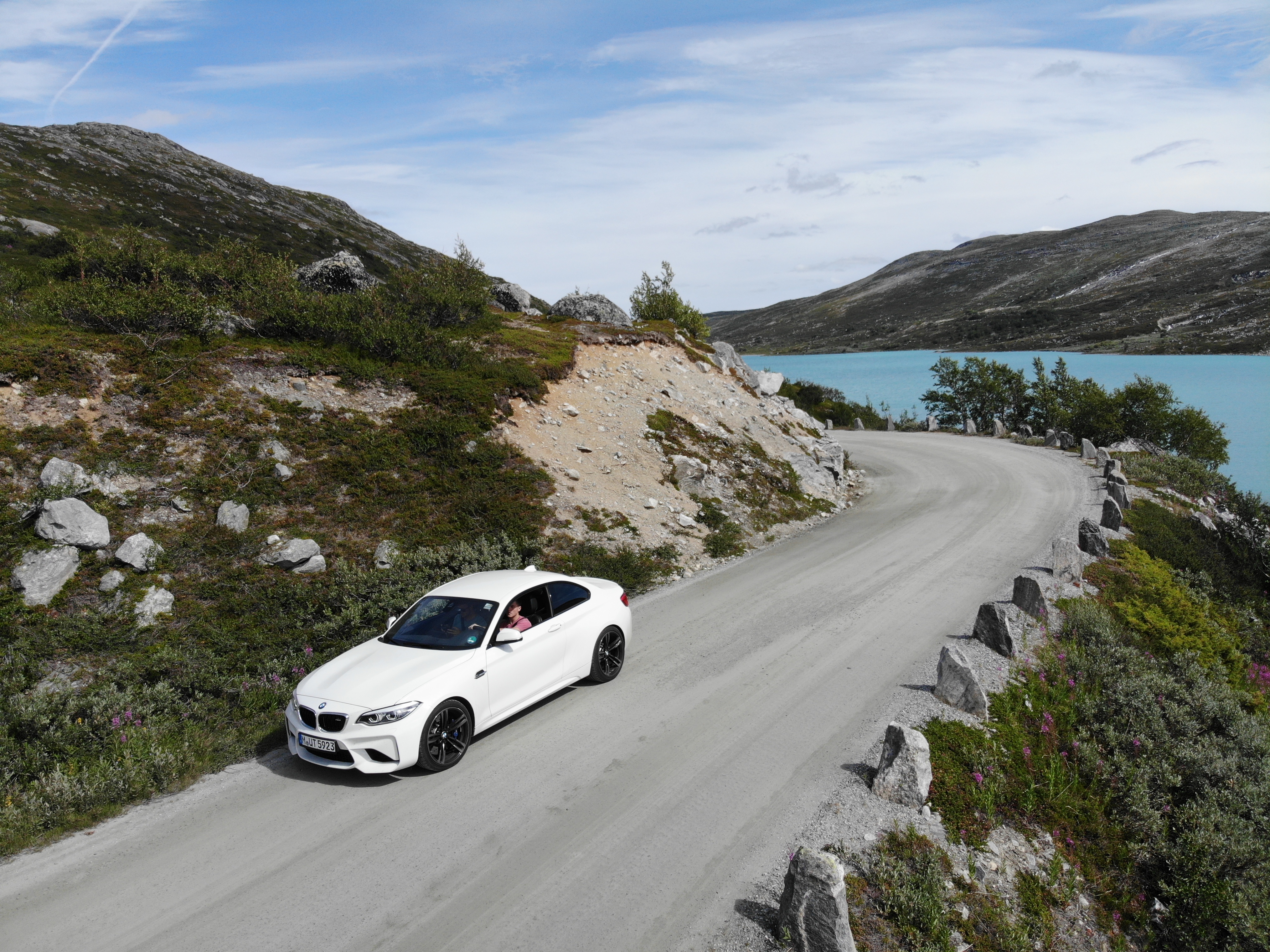 If you are ahead of schedule, perhaps visit the Villa Fridheim, a beautiful fairytale museum on the island of Bjørøya. After some exciting driving on an isolated mountian road, you'll arrive in Gol to turn north into the Hemsedal valley. Your hotel, Skarsnuten, lies up on the ski slopes with a commanding seat over the valley, and a delicious dinner with views through the giant windows.
Overnight: 4 Star, Skarsnuten Hotel Room type: Junior Suite
Day 3 - Drive 2 - Hardangervidda Mountain Plateau
Today's tour crosses the rest of the country in splendid style. Drive back down the valley from your hotel and head West from Gol to a quick coffee stop in the ski resort town of Geilo. Shortly after the coffee stop begins the Hardangervidda mountain plateau, the largest in Europe. One of the National Scenic Routes, the road is both an exciting to drive and very scenic, with rocky plains and crystal clear lakes stretching in all directions.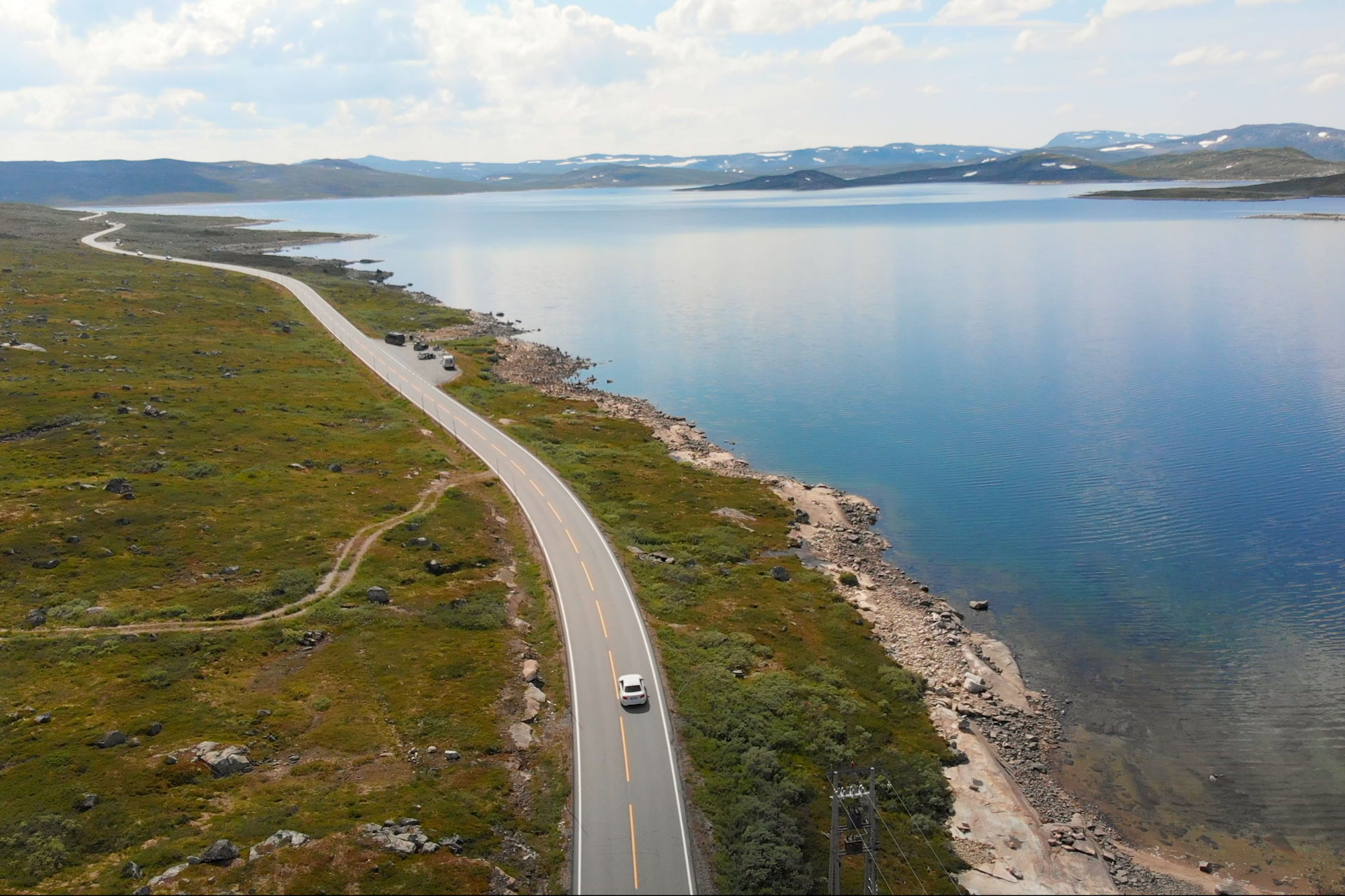 Once you've crossed the plateau, you have entered the fjord region. You will get to see the Sysen Dam and the 182m Vøringsfossen waterfall right before lunch in Øvre Eidfjord and the rest of the days drive on the coast of the Hardanger fjord. The wonderful Solstrand Hotel & Bad will great you at the end of the drive with a gourmet dinner, cozy fjord view room, and a heated outdoor infiniti pool.
Overnight: 4 Star, Solstrand Hotel & Bad Room type: Junior Suite with Fjord view
Day 4 - Rest Day - Solstrand Hotel
This area and award winning hotel are worth an extra day. Bergen is only a half hour away if you want to visit the Atlantic coastal city to shop, take the funicular to Fløyen for views over the city, or stroll along the picture postcard Bryggen Wharf.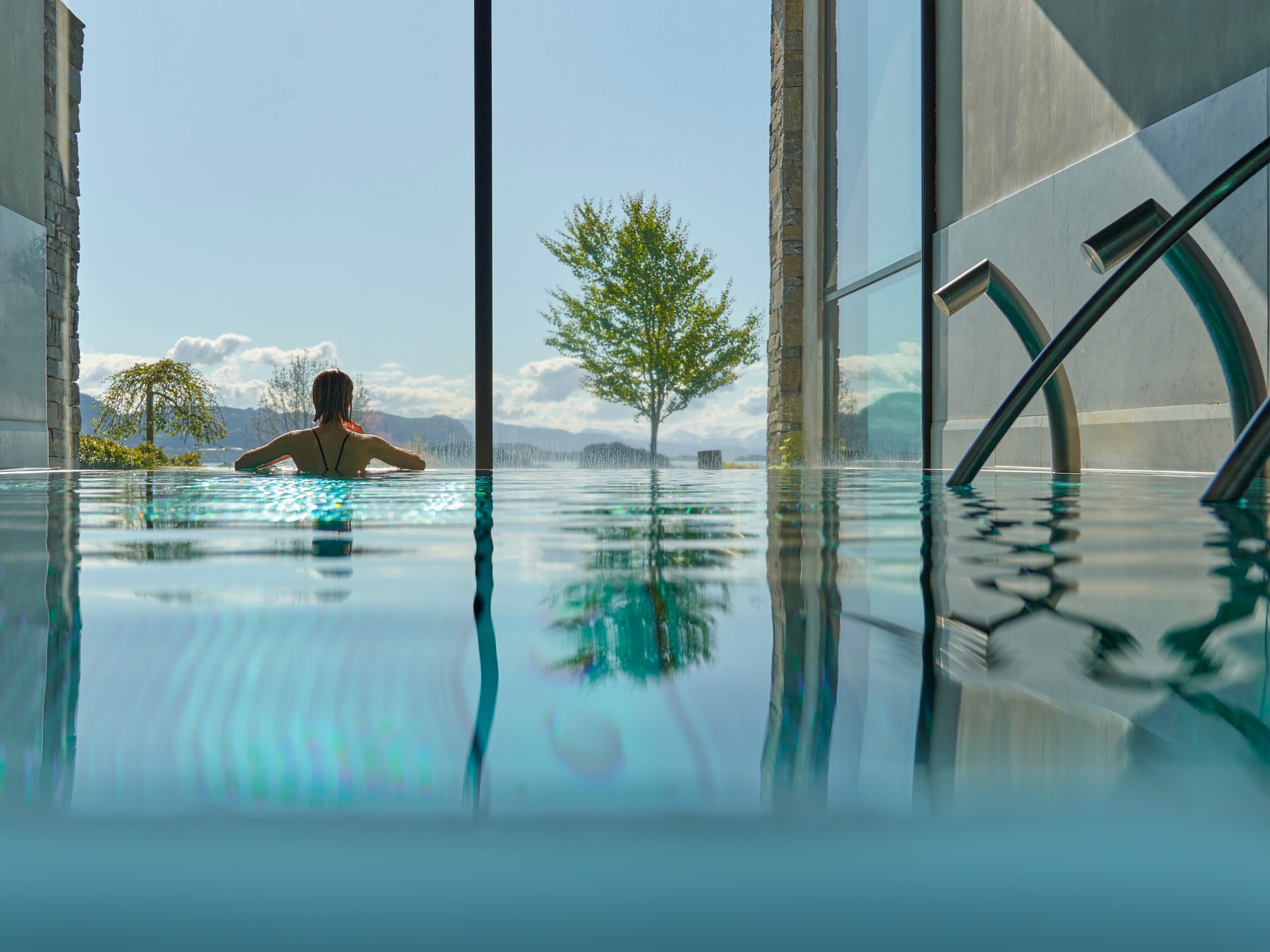 If you want to fully experience the Solstrand Hotel, you can take your own boat to their private island in the fjord, charter a fishing trip, grill fish with the head chef in the fjordside garden, or simply relax in the spa.
Overnight: 4 Star, Solstrand Hotel & Bad Room type: Junior Suite with Fjord view
Day 5 - Drive 3 - Hardanger Fjord to Aurland
This morning drive to Odda has two massive glacier-fed waterfalls to stop at - Furebergfossen and Ædnafossen. After leaving Odda, you drive up the eastern coast of the fourth largest fjord in the world, the Hardanger Fjord.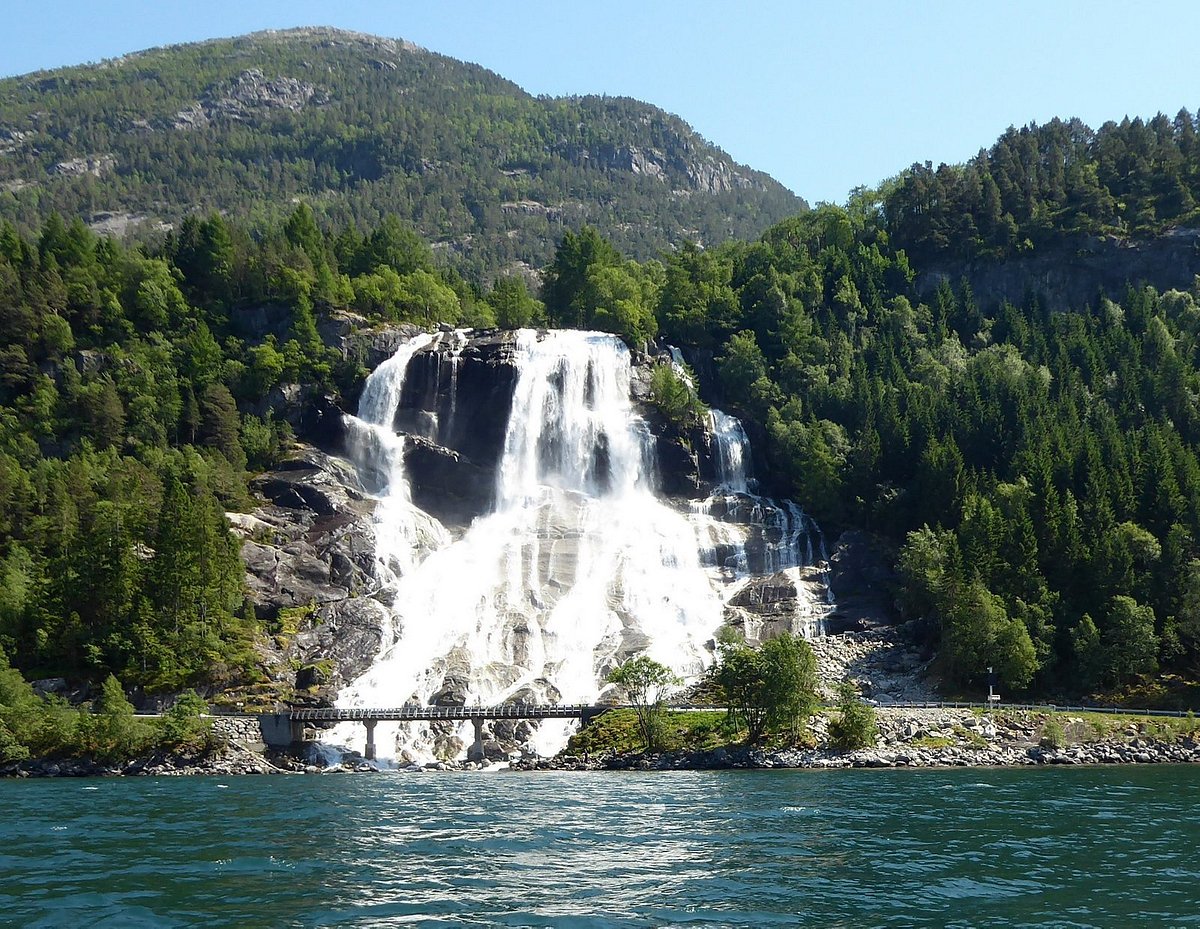 This area is considered the "fruit orchard of Norway," and during the summer season, local farmers will dot the side of the road selling their delicious, freshly picked fruits! The remainder of the drive includes Norway's longest suspension bridge and Northern Europe's steepest road before spitting you out of a tunnel to a breathtaking view of the Aurlandsfjord just minutes from your hotel.
Overnight: 4-Star, Fretheim Hotel Room type: Superior Double
Day 6 - Drive 4 - Aurlandsfjellet, Sognefjellet and Valdresflye
Your fourth day of touring drives around western, northern and eastern sides of the Jotunheimen National Park. It begins with 13 switchbacks to get up and out of the Aurland valley with a stop at the Stegastein Viewpoint 650m above the fjord. A true drivers road with sweeping curves, ups and downs and otherworldly scenery, this mountain pass brings you back down to the Sognefjord.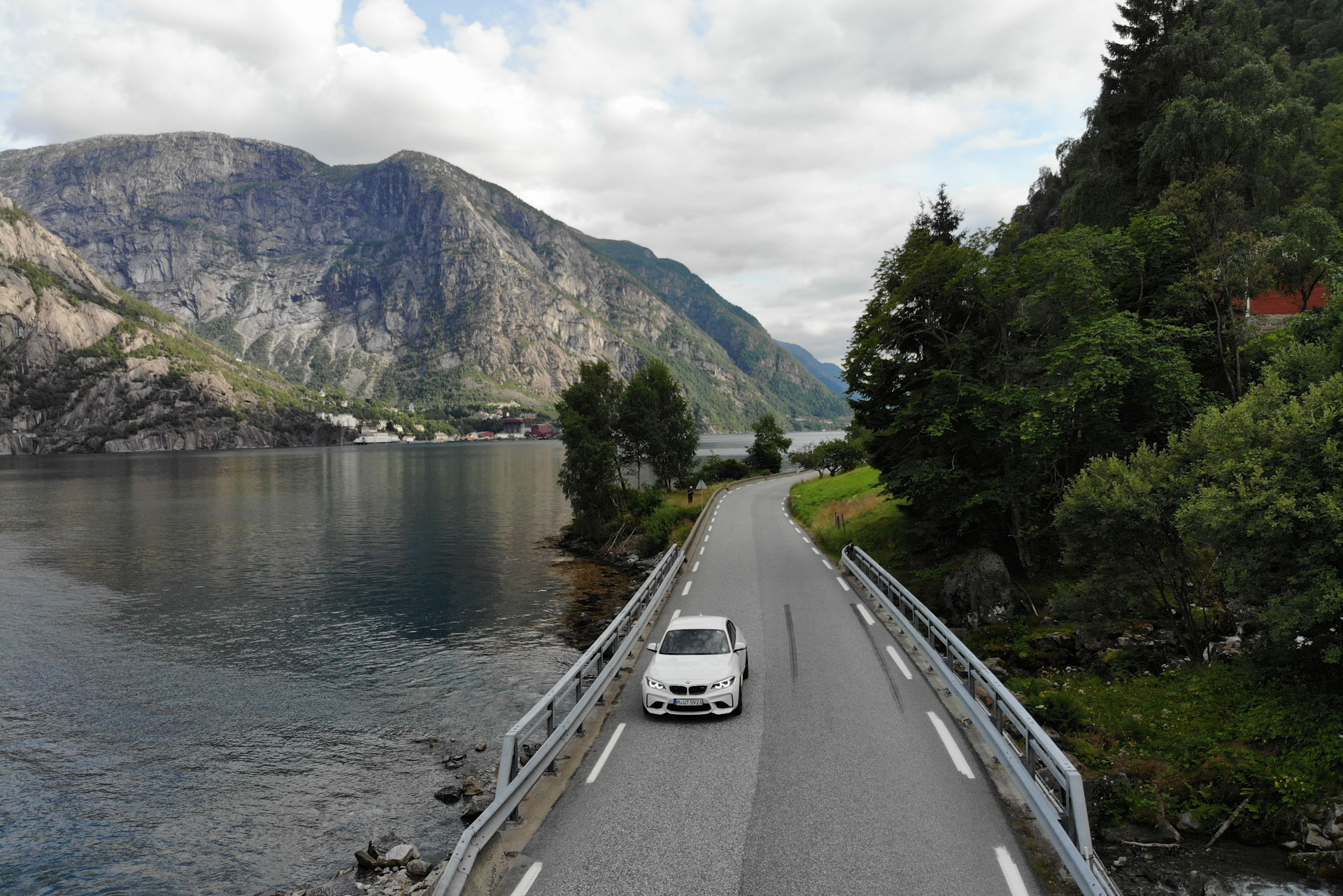 After driving alongside the second largest fjord in the world, you will drive to 1400m above sea level on the highest mountain pass in Northern Europe, Songefjellet. Lunch is at Norway's finest bakery in Lom before driving the Valdresflye Scenic Route to the ski town of Storefoss and your hotel.
Overnight: Herangtunet Boutique Hotel Room type: Superior Double
Day 7 - Drive 5 - Panorama Road Return to Oslo
This is the final day of driving, completing the Norway loop back to Oslo. Head through lakeside farmland to the unforgettable Panoramavegan, a hard packed gravel toll road offering splendid views of high mountains, rivers, lakes and rolling farm land that eventually emerges in the Hemsedal Valley which you visited on your first day.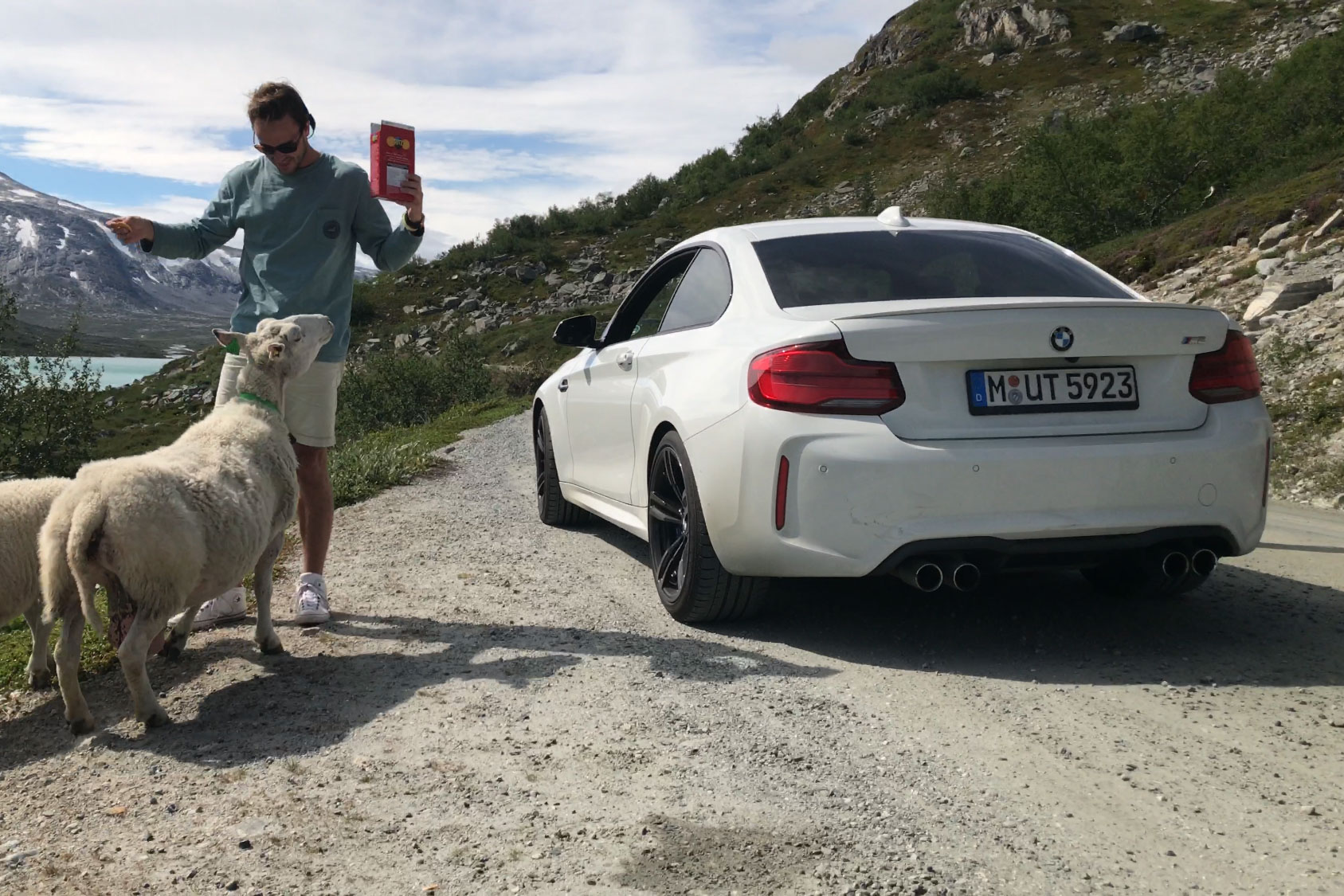 Then you will hop on Highway 7 and finish of the drive to Oslo. Though a primary cross-country thoroughfare, Highway 7 is a beautiful winding two-lane road that follows the Hallingdalselva River. Picturesque farmland, sparkling lakes and majestic forests make this a peaceful and pleasant summer drive.
Overnight: 5 Star, The THIEF Room type: Standard room
Day 8 - Morning at Leisure in Oslo, Board Ferry
Spend the morning exploring the beautiful capital of Norway or embracing The Thief's many luxuries until your 2pm ferry back to Germany.
Overnight: Colorline Ferry Room type: Color Suite
NOTE - Because of the size and geography of Norway, what you see here is our most condensed version of a Norway Grand Tour. The hotels and towns you will visit have incredible and unique activities available to travelers, so we highly recommend extending this tour by adding down days in Flam, Storefoss, Oslo and Hamburg.
NOTE - In order to provide sports and super cars to match the luxury of our brand, it is required that this tour start and end in Hamburg Germany. If you would like to start the tour from Oslo to free up some additional days, we can assist with the rental of a more standard car from a company like SIXT at the Oslo airport.
To ask us a question about our 'Norway Grand Tour - 9 days' Driving Holiday, please fill out this simple form below. One of our experienced staff members will be in touch within 24 hours.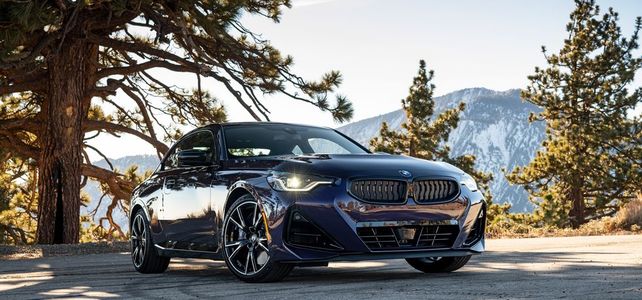 price per
person from €3950
Package Includes
Roundtrip Ferry from Kiel to Oslo
Car rental & insurance
Car delivery and handover at your hotel
Luxury accommodation incl breakfasts & parking
Dinner for two on nights 3 and 4
eRoadbook with Google Maps navigation links
Tour briefing before heading out on your drive
On-call WhatsApp Support when on tour
Price per person assumes 2 persons travel together and share the car. Single traveler prices on request
Package Includes
Roundtrip Ferry from Kiel to Oslo
Car rental & insurance
Car delivery and handover at your hotel
Luxury accommodation incl breakfasts & parking
Dinner for two on nights 3 and 4
eRoadbook with Google Maps navigation links
Tour briefing before heading out on your drive
On-call WhatsApp Support when on tour
Price per person assumes 2 persons travel together and share the car. Single traveler prices on request