Supercar Experience - Alps - 340KM / 1 Day
Itinerary
Day 1 - Arrivals
Arrive into Zurich and check into the hotel of your choice - we recommend somewhere downtown, with a reasonable area out front when teh car is delivered, so the 25Hours in Zurich West, Sherton Zurich West, or perhaps the B2
Day 2 - Loop into the Swiss Alps
In the morning at 08:30am, you will be met by one of our team for a detailed tour briefing and the car handover - rental agreement paperwork will be signed, the tour will be activated on the in car Garmin unit, and you head on your way by 9am
Stage 1 – To Lake Luzern - Initially you will head over the small mountain pass Albis to the east of Zurich, before following the sweeping country roads past small villages and lakes, then down to the shores of Lake Luzern. Make a short run along the coast to the lakeside resort of Vitznau, where you will stop for early morning coffees.
Drive time: 2 hours 30 plus stop for coffee & lunch
Stage 2 – The "Big 3" Passes - From Vitznau, continue along the shores of the lake, before you head south to the "Big 3" passes of the central Swiss Alps, the Susten Pass, Grimsel Pass and Furka Pass. After the climb over the Susten, and a brief visit to the Stein Glacier you will stop for lunch in the heart of the Alps. Now make the ascent over the Grimsel Pass, one of the most dramatic passes in the Swiss Alps with its granite like rock formations, then onto the Furka pass, famously used for the 007 car chase in Goldfinger, and one of the most beautiful in the Alps. On the ascent of the Furka, stop at the Belvedere Hotel, cross the road and visit the Rhone Glacier, you can walk up to and into the source of the Rhone, quite breathtaking.
Drive time: 2 hours plus stop for coffee/visit Rhone Glacier
Stage 3 – Lake Luzern - Now complete the ascent to the top of the Furka, and down the other side, and start your journey north back in the direction of Zurich. You will then divert from the main highway as you approach Lake Luzern, and follow the coastal road along its eastern shores, passing through some of the nicest lakeside towns anywhere in Switzerland, such as Vitznau and Brunnen. Continue until you arrive at Weggis, our favorite town on the lake, where you can stop for early evening drinks overlooking the lake. Complete your journey back to Zurich with a run over the Albis Pass, a truly stunning day of driving.
Drive time: 2 hours plus stop

The car will be collected at your hotel in the evening at 19:00. Later, you can head out into Zurich city for the evening – there is a great nightlife and some great restaurants we can recommend.
Day 3 - Final Day in Zurich

If you do decide to overnight, then the following morning, enjoy the sights and attractions of Zurich, such as the lake, the old town on either side of the Limmat river, or shopping along the famous Bahnhofstrasse
Choose Your Preferred Car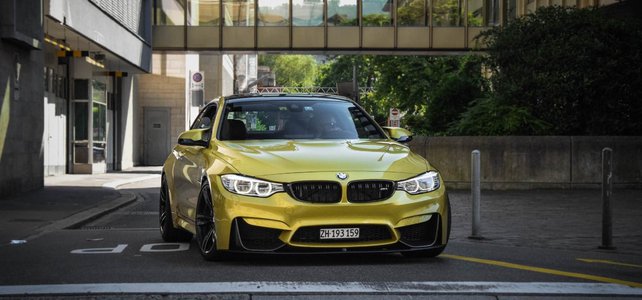 Price from €560 per person
Package Includes
Car Rental & Insurances
Luxury Accommodation
Breakfasts & Parking
Day by Day Roadbook
Programmed GPS
Meet & Walkthrough
On Call Support when on tour
Price per person assumes 2 persons travel together and share the car. Single traveller prices on request