Tour Region
French Riviera
Availability
April till October
A one day supercar experience in the South of France, that starts in the resort of Cannes, Nice or Monte Carlo. The group would loop up into the National Park Verdon / Alps Maritimes and experience some of the most beautiful and exotic cars in this deserted region of France. Some of the iconic roads that you get to drive would include the Route Napoleon, Col de Vence, Col Turni.
Lead in price is based on 5 -12 Supercars, with 20-48 participants (two groups, two half day tours)


EXAMPLE ITINERARY - EACH TRIP PLANNED ON A CASE BY CASE BASIS
Supercar Tour into the National Parc Verdon

After a breifing and walk through of the cars and the driving route in Cannes, the group will be on their way...a professional tour guide will be at the front of the convoy in a guide car providing instructions over the walkie talkies as we head out of Cannes
Part 1 will take the group up and away from the coast to the village of Vence, from here, we head across Col de Vence (mountain pass) and into the lower Alps Maritimes. Here the roads are tight / twisty and offer spectacular mountain backdrops.
Part 2 of the drive takes the group into the wide expanses of the National Park Verdon, before heading onto the spectacular Gorge Verdon, otherwise know as the French Grand Canyon. The group then head to the historic town of Mustairs Saint Marie, for a 1 Star Michelin lunch at the Alain Ducase restaurant, Bastide Saint George.
Part 3, we drive back along the gorge on the southern side, then onto one of the greatest roads in France, Route Napoleon, which takes the group back down towards the coast, so offers beautiful views down to the Med. For the final stretch, the group will pick up the scenic coastal road east, and along to the jet set resort of Cannes, where the drive is completed.
Throughout the drive there will be the possibility to change cars / drivers with 4 planned stops during the day
Tour Length: 250KM / 5 hours plus stops - NOTE a normal 1 day supercar rental includes 150KM
To ask us a question about our 'South of France Supercar Experience - 1 Day' Corporate Incentive / Group Event, please fill out this simple form below. One of our experienced staff members will be in touch within 24 hours.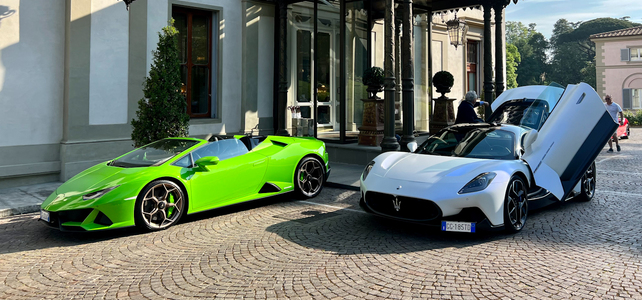 price per
person from €1000
Package Includes
ALL INCLUSIVE 1 DAY
E2E Organisation of event
1 Days driving in the South France
10+ Performance / Supercars
Fuel
Tour guide / lead car (s)
Touring packs and roadbooks
Lunch
Package Includes
ALL INCLUSIVE 1 DAY
E2E Organisation of event
1 Days driving in the South France
10+ Performance / Supercars
Fuel
Tour guide / lead car (s)
Touring packs and roadbooks
Lunch