1 Day Supercar Experiences
Plan your Supercar Experiences with us
If you are interested in a full one-day supercar experience in the car of your dreams, driving the greatest driving roads anywhere in the world, then our weekend Supercar Experiences are the perfect option for you.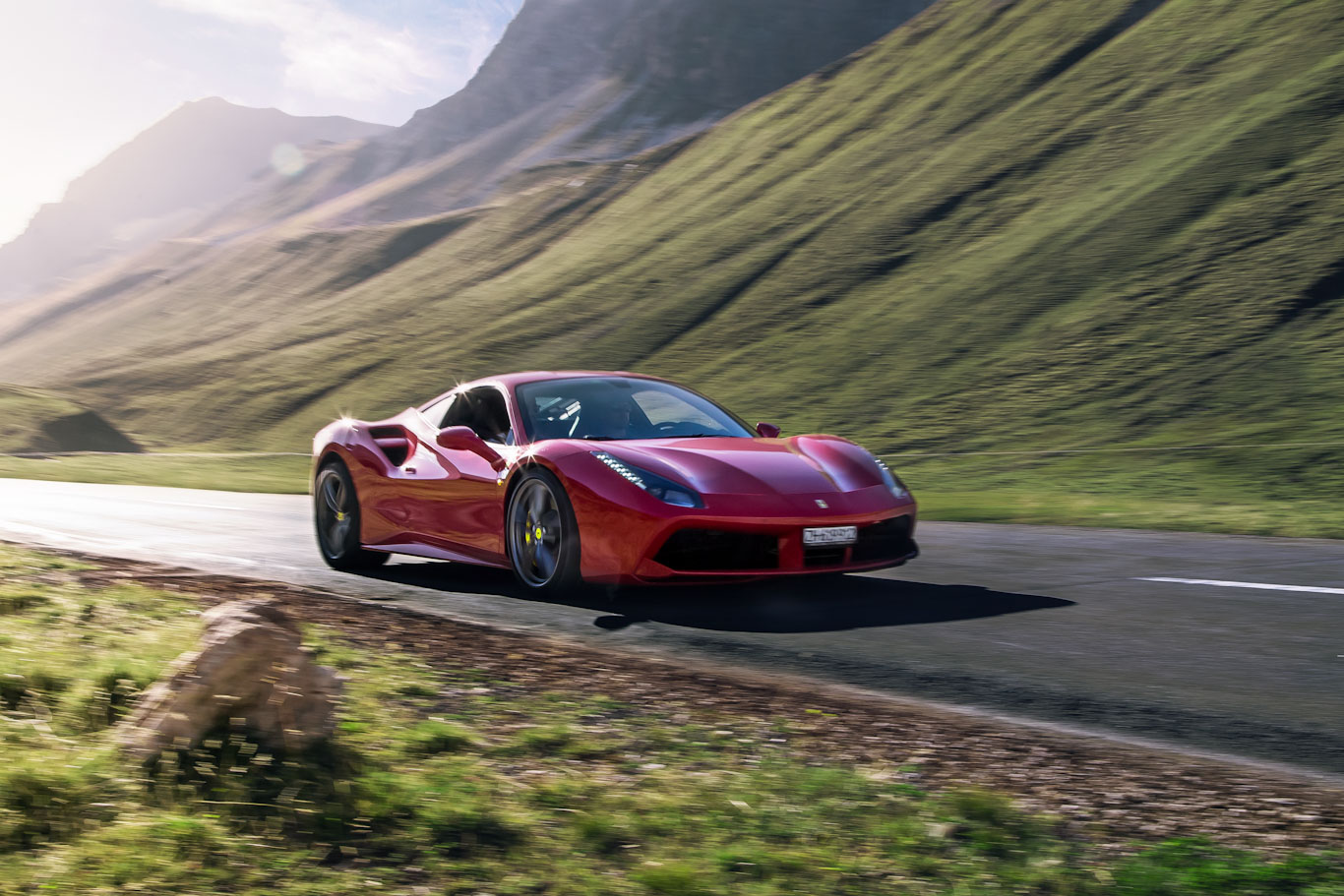 Our Ferrari 488gtb, Supercar Experience on the Albula Pass
Each of our supercar experiences offers a full day behind the wheel of one of our latest generation performance or supercars. For each of our Supercar Driving Experiences, you can choose between cars such as the McLaren 720s, Ferrari 488 Spider, Lamborghini Huracan, or Porsche GT3 RS. Alternatively, if you are interested in something a little less hardcore, we also have a range of performance cars such as the Porsche 718 GTS, BMW M4, and others available - the choice is yours.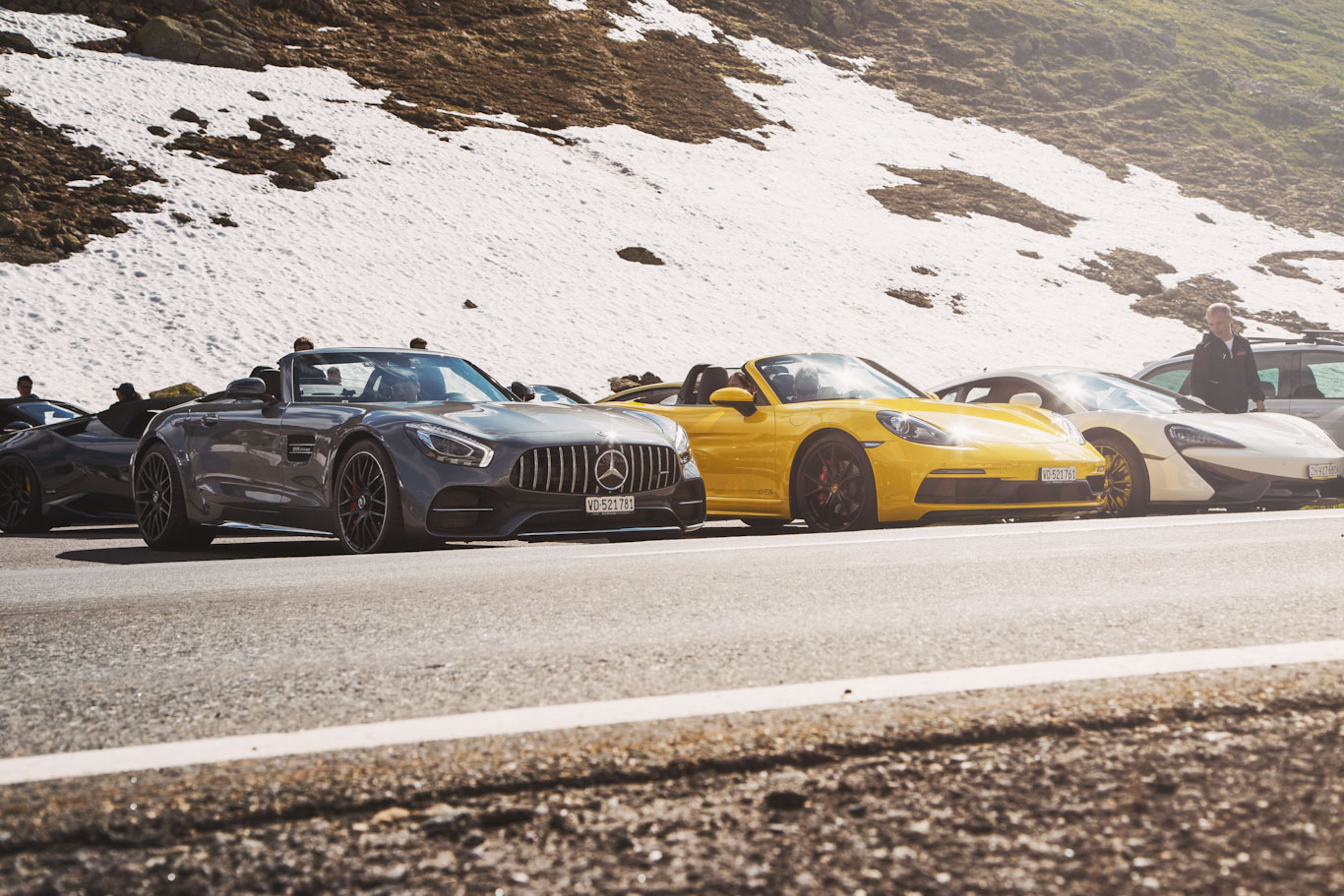 Our AMG GTC on the incredible Fluela Pass, Supercar Experiences in Davos
Each of our Supercar Experiences ranges between 200KM and 340KM on the best driving roads in Europe, with stops for sights, coffees, and lunch planned along the way. When looking at budgets, keep in mind, a normal 1-day supercar rental includes normally 150km with the car, and some of these supercar experiences include more than double that allowance, so offer great value. You really do to get to experience the car on the roads they were designed to be driven on. Our Supercar Experiences are not like a track day with a few controlled laps, you spend a full day on your own with the car, where you can really appreciate both the performance and handling of the car.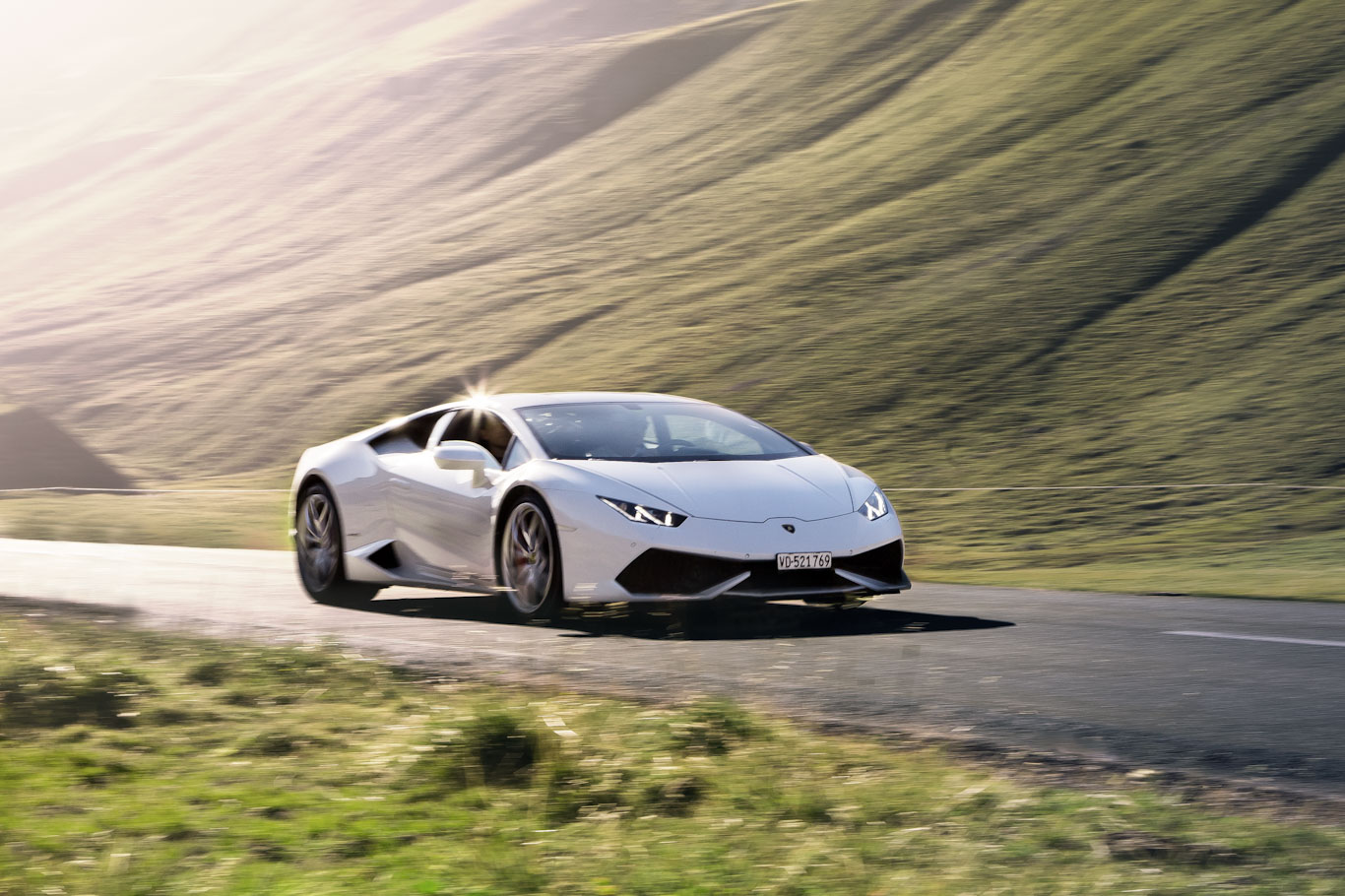 Our LP610 Lamborghini Huracan, Supercar Experiences on the Albula Pass
All our supercar experiences come with a pre-drive briefing at the start, a roadbook & GPS that guides you around the pre-planned route. We also fix up a WhatsApp chat, so you can keep in contact throughout / share location in case of any questions when on the road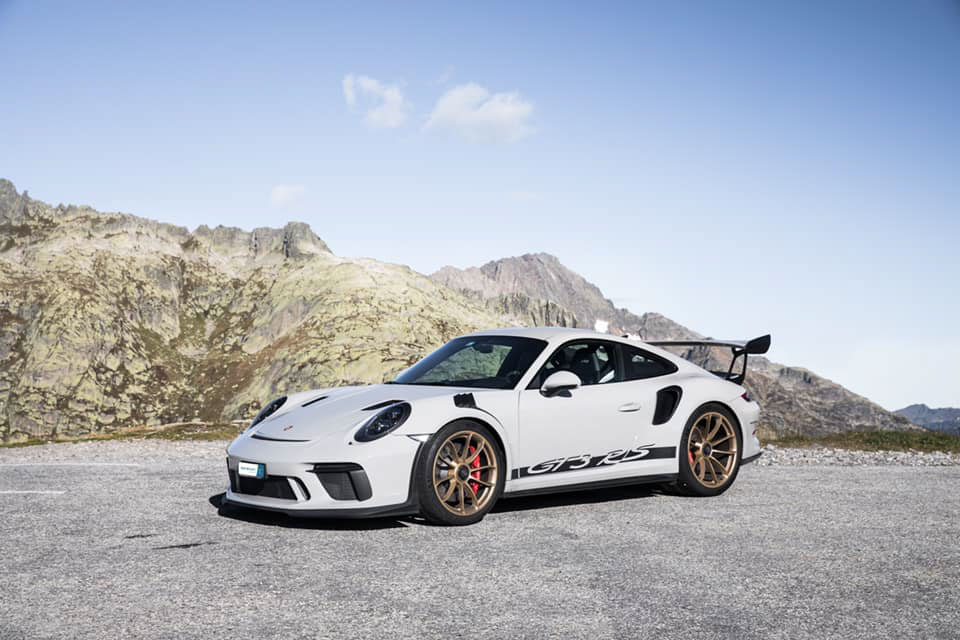 Our Porsche GT3 RS, Supercar Experiences on the Gotthard Pass
Some practical information on our Supercar Experiences
AVAILABLE CARS - our fleet of cars is constantly changing, so please check each of the respective packages for options. But you can choose from cars such as the Boxster 718, Porsche 992 4S, Porsche GT3 RS, Mercedes AMG GT Roadster, BMW i8, Ferrari 488 Spider, Lamborghini Huracan Evo, and many more. When you decide on your preferred package, you can see the full list of available cars through the drop-down list
SECURITY DEPOSITS - when renting the cars, there is always a security deposit in the event of small damage - think of this as an insurance excess. This deposit is taken as a credit card reservation (not a charge) at the start of the drive, which is canceled at the end of the drive when the car is returned safely. The size of the deposit will vary by car, but as a ballpark, sports cars such as the Boxster we request a deposit of 3000EUR, Performance cars such as the 911 or R8, 6000EUR, and Supercars, between 7500EUR and 10000EUR
START POINTS FOR THE DRIVE - Below you will find the various options and destinations available to make these supercar experiences. Supercar Experiences in the Alps and the Black Forest starting from Zurich, and Supercar Experiences in the South of France / Alps Maritimes start from Cannes or Monte Carlo. Just click on your preferred package, select your preferred car and date, and send us a request and we will take care of things from there...
Our Guarantee
Since 2010 we have been arranging supercar experiences in the Alps, Black Forest & South of France. We have a small team of expert planners, so can guarantee you only the very best cars, in A1 condition, personal service throughout, and the best-planned drives. There are now several other companies out there trying to do what we do, but nobody arranges European Supercar Experiences as we do.
Choose Your Preferred Package