Duration
4 Nights / 3 Tours
Tour Region
French Alps, Rhone Valley, Luberon, Alpilles, French Riviera
A four night supercar rally, with three full days touring south from Geneva, through the French Rhone Alps + Provence, then down to the coast and into Saint Tropez for a final evening. Along the way, you are going to take in some breathtaking passes, including the legendary Mont Ventoux, and as everyone knows, in September, many of these roads will be completely deserted, so a real drivers paradise!
Bring your own car (new generation performance or supercars), or take one of our cars - whichever way, you can be sure of one thing, amazing sights, sounds and roads all the way to the French Riviera
Prices - if you bring your own car, the entry price is 2500EUR, then if there is a co-pilot sharing the car, another 500EUR. If you are renting a car, you will see from the dropdown the list of options - this price is per person, but always assumes 2 persons share the car, and a twin or double room. If there are two sharing, but you want a seperate room, then pleass add 600EUR to this price.
Package includes: 3 guided driving tours/850KM, support cars / tour guide, 4 nights accommodation with breakfasts, evening welcome apero on arrival + gala dinner and VIP night out at the end of the event in Monte Carlo. Not included: Other meals and fuel
Notes on Rental Car deposits: All cars need a security / franchise deposit at the start of the event. The amount varies per car class as follows: Sports Cars, 2500 EUR, Performance Cars, 5000 EUR, Supercars 7500 EUR, the Exceptional Cars at 10000 EUR. This is simply a credit card "reservation" which is cancelled at the end of the event, and is used in case of any damages to the car - which is standard practice when renting these kinds of cars

Outline Itinerary - Geneva to Monte Carlo Supercar Rally
28th September - Arrivals / Briefing
Flights into Geneva International Airport – transfer downtown to the Mandarin Oriental Hotel. At 17:00 hours, we will conduct a full briefing and walkthrough on the rooftop bar of the hotel, where individual road-books and touring packs will be distributed. For persons renting cars, then the car handovers will take place from 18:00. Briefing over, everyone is free to head out at leisure into the city.
Overnight: 5 Star Superior Mandarin Oriental Geneva
29th Sept - the French Rhone Alps
Drive one will take the group south from Geneva, around Lake Anncey, and into the regional parcs of Chartreuse and Vercors, where we will drive a series of wonderful sweeping mid height mountain passes, through this often deserted region of the Rhone Alps. We will stop in the heart of the Parcs for lunch, before continuing south to the city of Valence, where we will spend the evening at the acaliamed Maison Pic, with it's 3 Star Michelin Chef (dine there or at the hotels Bistro restaurant, the choice is yours)
Driving Time: 5hrs driving, 280km, plus stops
Overnight: 5 Star Superior Maison Pic
30th Sept - Into the Alps Maritimes / Tour de France Mont Ventoux
Todays drive will take us south east from the Rhone Valley, and into the heart of Provence - where we will head directly to the most famous mountain in Provence, and probably the most famous mountain climb in the Tour de France, Mont Ventoux. We will make the 60km drive to the summit, and back down, taking lucnh in the rolling hills of Provence, besides a fine vineyard. Next, we will drive a loop of the wondrful Luberon Valley, stopping at the most famous town in Luberon, Gordes, before heading to the beautiful La Coquillade village, an incredible village, transformed into a 5 Star Oasis amongst the rolling hills of Provence
Driving Time: 5 hours driving, 280km, plus stops
Overnight: 5 Star Superior La Coquillade
1st Oct - Gorge Verdon + Route Napoleon
Our final drive starts with a run through the sweeping Luberon Valley, east to the edge of the National Parc Verdon and the incredible Lac de Croix. From here, we head directly onto the spactacular Gorge Verdon, following the southern route (faster, more sweeps, less traffic) east, and deeper into the National Parc and up to the small village of Castellane, directly on Route Napoleon for lunch. The final stretch of the drive is one of the best in France, the incredible Route Napoleon, which we will follow south, down to the coast, and along to Saint Tropez for the final evening. That night the group will head out into the port of Saint Tropez to enjoy the local hospitality, and nightlife.

Driving Time: 5 hours driving, 260KM, plus stops
Overnight: 5 Star Hotel de Paris, Saint Tropez
2nd Oct - Day at Leisure in Saint Tropez / Departures
Spend a final day at leisure in Monaco, before your personal onward plans.
To ask us a question about our '28th Sept 2019 - Supercar Rally - Geneva to Saint Tropez' Supercar Tour / Test Event, please fill out this simple form below. One of our experienced staff members will be in touch within 24 hours.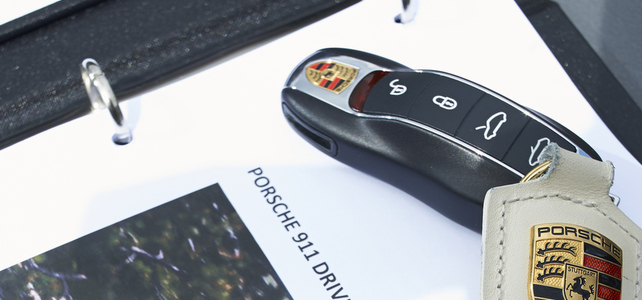 price per
person from €1787.5
Package Includes
(assumes 2 persons share car/room)
4 Nights Lux Accomodation
3 Scenic Tours / French Alps
Breakfasts & Parking
Tour Guides / Support Team
Welcome Drinks + Gala Night Out
An amazing drive...
Less 500 EUR if you travel alone in a car
Package Includes
(assumes 2 persons share car/room)
4 Nights Lux Accomodation
3 Scenic Tours / French Alps
Breakfasts & Parking
Tour Guides / Support Team
Welcome Drinks + Gala Night Out
An amazing drive...
Less 500 EUR if you travel alone in a car