The Albula Pass / Swiss Graubunden Alps
A wild pass, with a wonderful tight run up through the meadows before the valley quickly opens to some beautiful sweepers and breathtaking peaks.
On the north ramps views of the glacier express and some of the wonderful viaduct bridges this amazing railway line runs along. This is a very unspoiled pass, in particular the rugged section through the woods on the ascent to Naz.
At the summit of the pass, close to 2400M, you really do feel that you are on a luna landscape, and the plateaux swweps some 5 KM directly out in front of you, before starting the descent, this particular stretch is really what a dream road is all about!
The ascent on the south sie can be quite steep bumpy ramp down that quickly becomes tight and twisty as you plunge into the lush forests of the valley, before heading down onto the Engadin valley, from where you have direct access to the resort of St Moritz - where better to stop for an evening to let the experience sink in a little.
Drive this road on these Ultimate Drives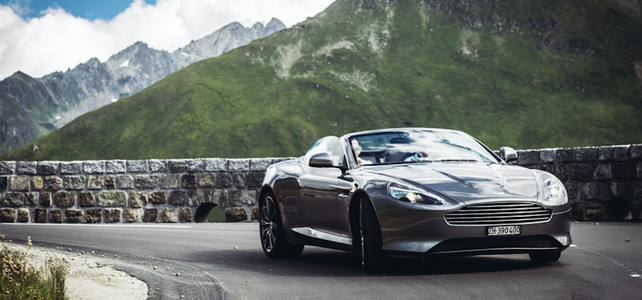 Take our Martin DB11 on a 3 day James Bond-inspired driving tour of the Swiss Alps and Italian Lakes, visiting 4 iconic film shoot locations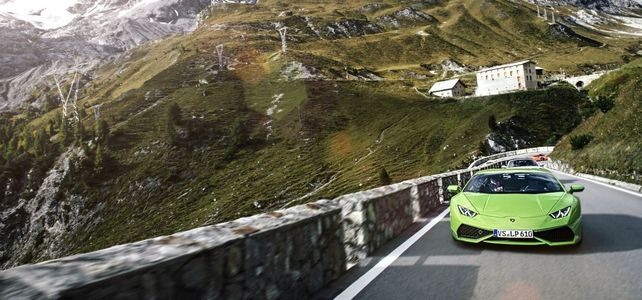 The St Moritz region of Switzerland is famed for its sweeping valleys, high alpine plains, and spectacular mountain passes. Now combine this with a loop into Italy, crossing the iconic Stelvio Pass, you may have found driving heaven



More Information
For more information on these roads, download our FREE App that includes:
70+ of the greatest driving roads across Europe
Comprehensive ratings and user reviews
Google Maps with suggested start / end points
Information on sights, stops and accommodation nearby
A Trip Planning tool to help create a road-trip
A Drive Mode feature to record your drives