Grossglockner High Alpine Road / Austrian Alps
The Grossglockner High Alpine Road, also the highest surfaced mountain pass road in Austria, is one of the most scenic drives you can find in Europe and makes it into our Top 10 best drives in Europe in place number 2.
This popular driving road in the Eastern Alps can be crowded with tourists on a sunny summer day, but if you head onto the pass in low season, from mid May till mid June things are a lot better. Alternatively, stay on one of the hotels located on the pass overnight, then for maximum driving pleasure rise early, drive the pass arond 7am, and return to your hotel for breakfast.
In terms of a best directon of travel, the Grossglockner pass is so good, it really doesnt matter which way you drive it. We tend to prefer an approach from the south, as the rise up to the summit is longer and more sweeping, so that bit more fun to drive. Having said that, it tends to be more popular going the other way, as people make their way south from Germany, through Austria and into the Dolomites, just south of the pass.
The drive is not complete before you have to been to Kaiser-Franz-Josefs-Höhe (2369 m), the location of the Pasterze Glacier. With plenty of parking spaces at the top, both outdoor and in a multi-storey parking garage, take your time to relax and enjoy the views. The route also takes you up on the Hochtor Pass (2504 m) with incredible sweeping corners through picture perfect Austrian landscapes.
You pay a €34 fee per car at the toll booth to drive the Grossglockner High Alpine Road (motorbike €24), but after you have finished your drive you know it was money well spent. Landscapes this beautiful, combined with a very good road surface, are not that easy to find. Not even in Europe!
Drive this road on these Ultimate Drives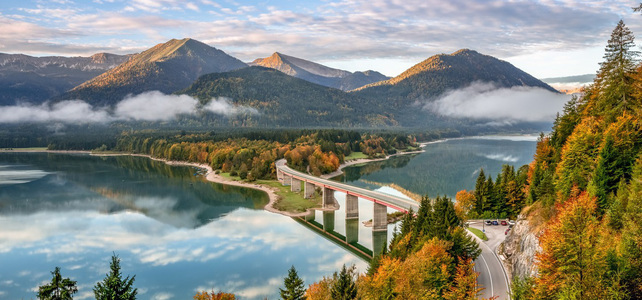 From a base in the beautiful city of Munich, head out on a 4-day road trip that takes in the charming Bavarian Lakes, the sweeping German Alpine Road, the Grossglockner mountain pass, and castles such as Prince Ludwig's Neuschwanstein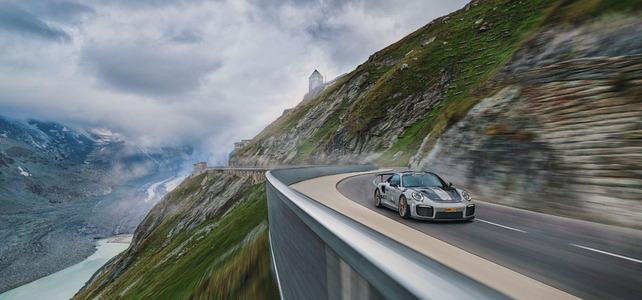 Drive the greatest mountain pass in the Alps, not once, but twice, on this incredible short driving tour in the stunning Austrian Alps, featuring castles, waterfalls, and stunning alpine backdrops!



More Information
For more information on these roads, download our FREE App that includes:
70+ of the greatest driving roads across Europe
Comprehensive ratings and user reviews
Google Maps with suggested start / end points
Information on sights, stops and accommodation nearby
A Trip Planning tool to help create a road-trip
A Drive Mode feature to record your drives