Susten Pass / Swiss Alps
The Susten Pass is another outstanding high mountain pass in the central Swiss Alps, and what is part of what is collectively referred to as the "Big 3" passes, which also includes Grimsel and Furka. Pictures were taken when we drove the pass back in 2016 in our GT3 RS, but the road hasnt changed at all since then - asides the fact the Stein Glacier has sadly receeded a little further.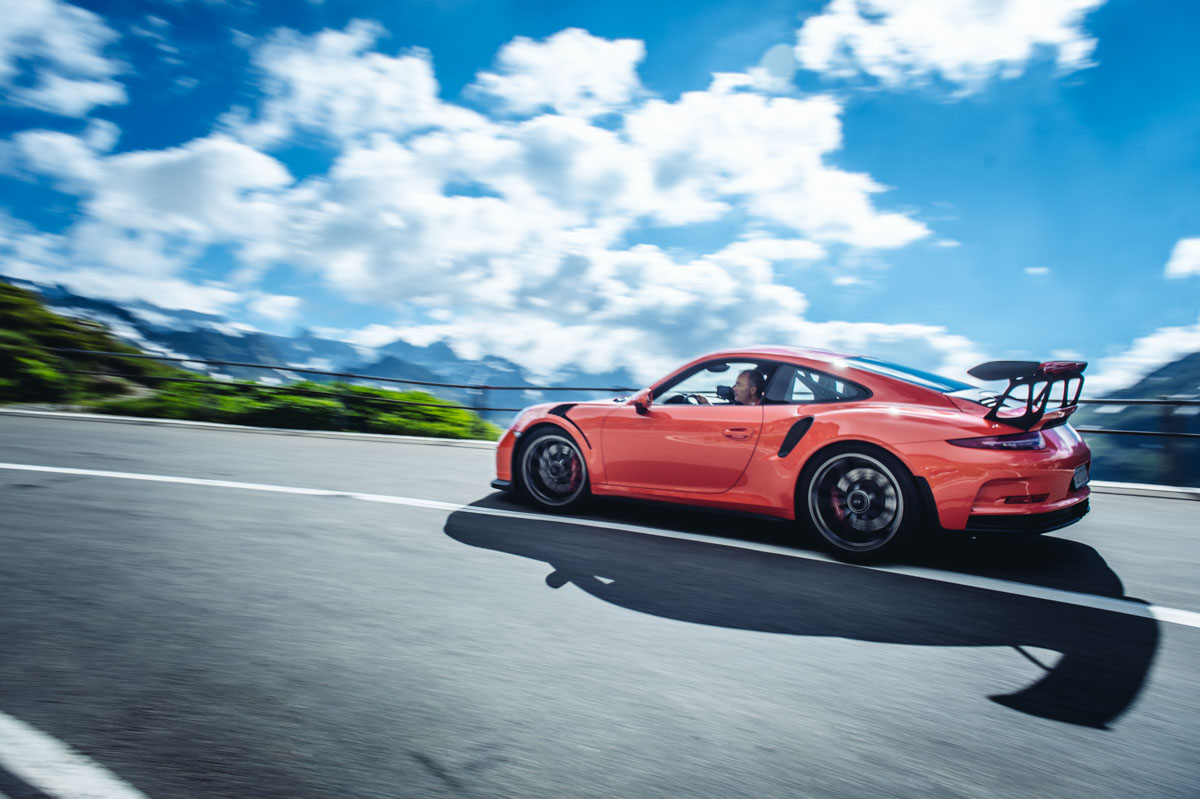 Although the pass may be less well known than the Furka, but without doubt this is the greatest driving road of the three, and in out opinion (provided you catch it at a quiet time) probably the best driving road in Switzerland, as it has an amazing variety of road style, from the sweeping valley roads on the eastern approach, with amazing uninterupted forward views, to the switchbacks that take you to the summit of the pass at 2260M, to the run back down the pass towards Innertkirchen, whcih takes you through forests, and across stunnig stone bridges.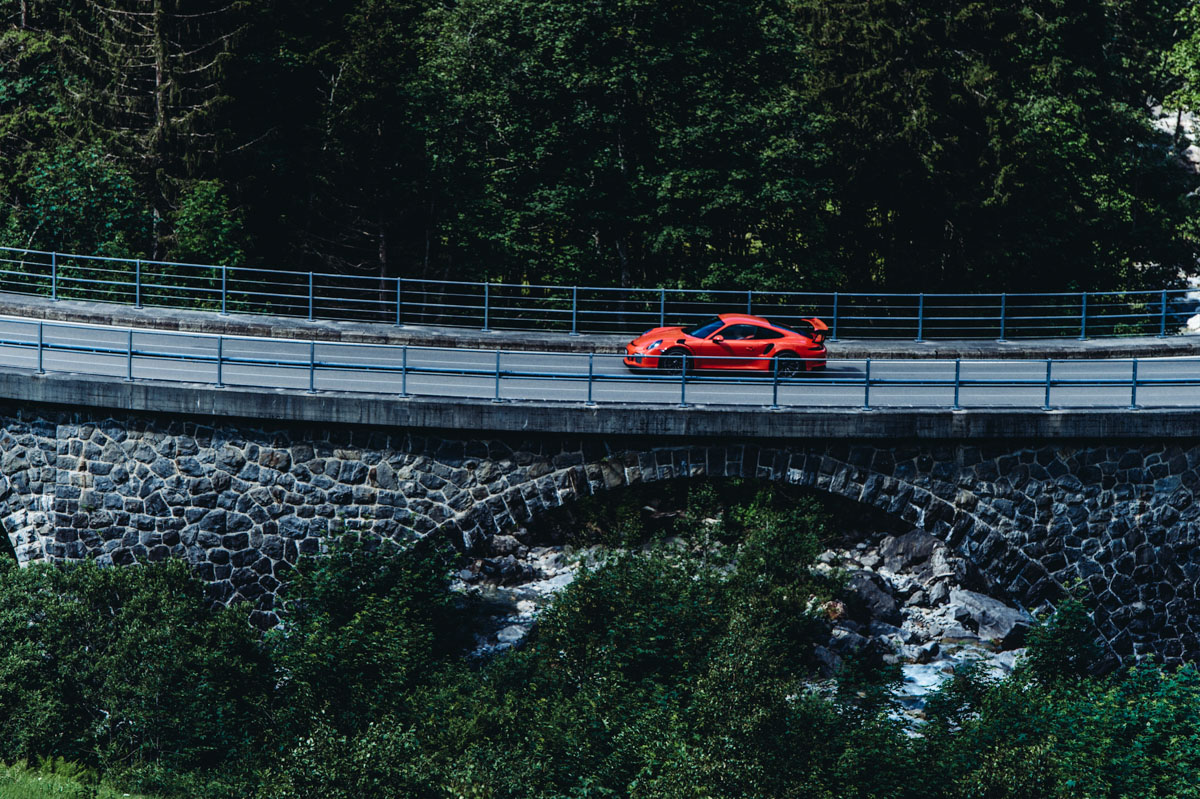 En route, there are also some great stop points, including the foot of the Stein Glacier, where you can take coffees, before making a short (10 min) treck that gives some great views of this (much eroded) glacier.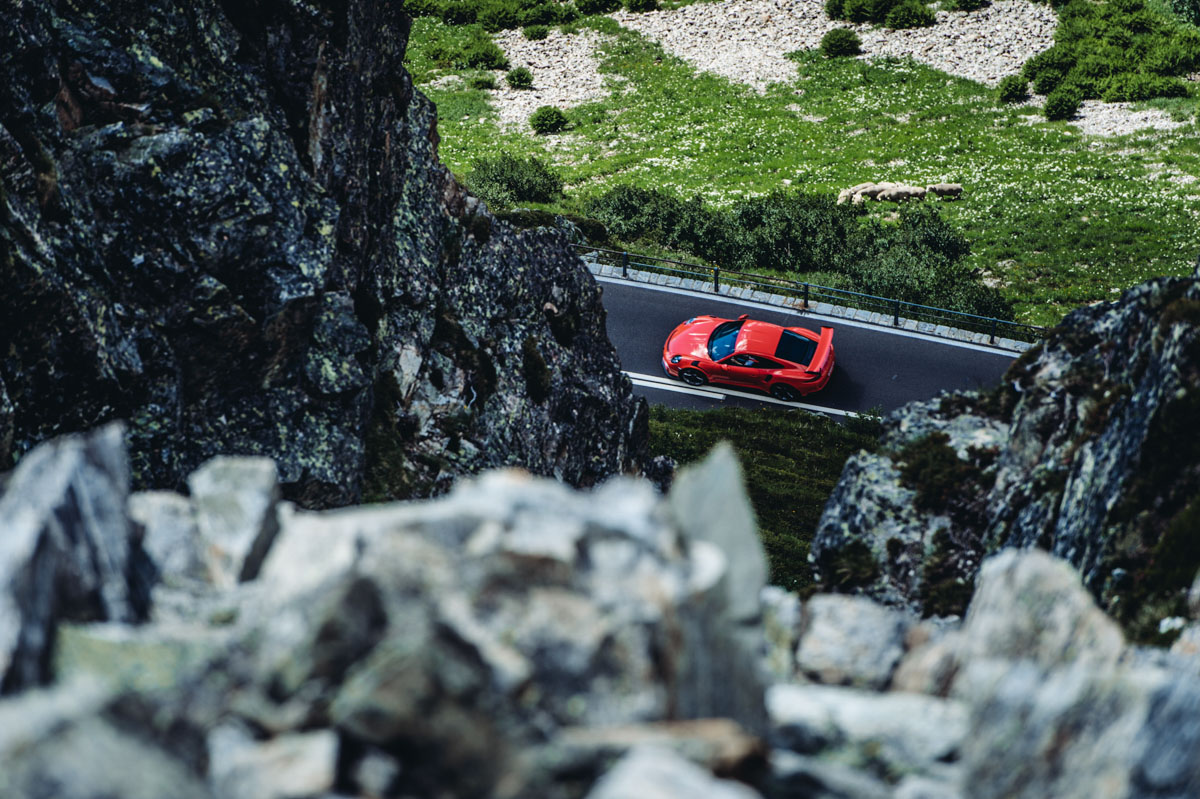 An absolute 5 Star Road, and not to be missed - try to drive mid-week when there are not too many bikers about, and ideally early to mid June, when the winter snow means you are driving along roads smetimes with walls of snow either side, and the waterfalls are at their most dramatic.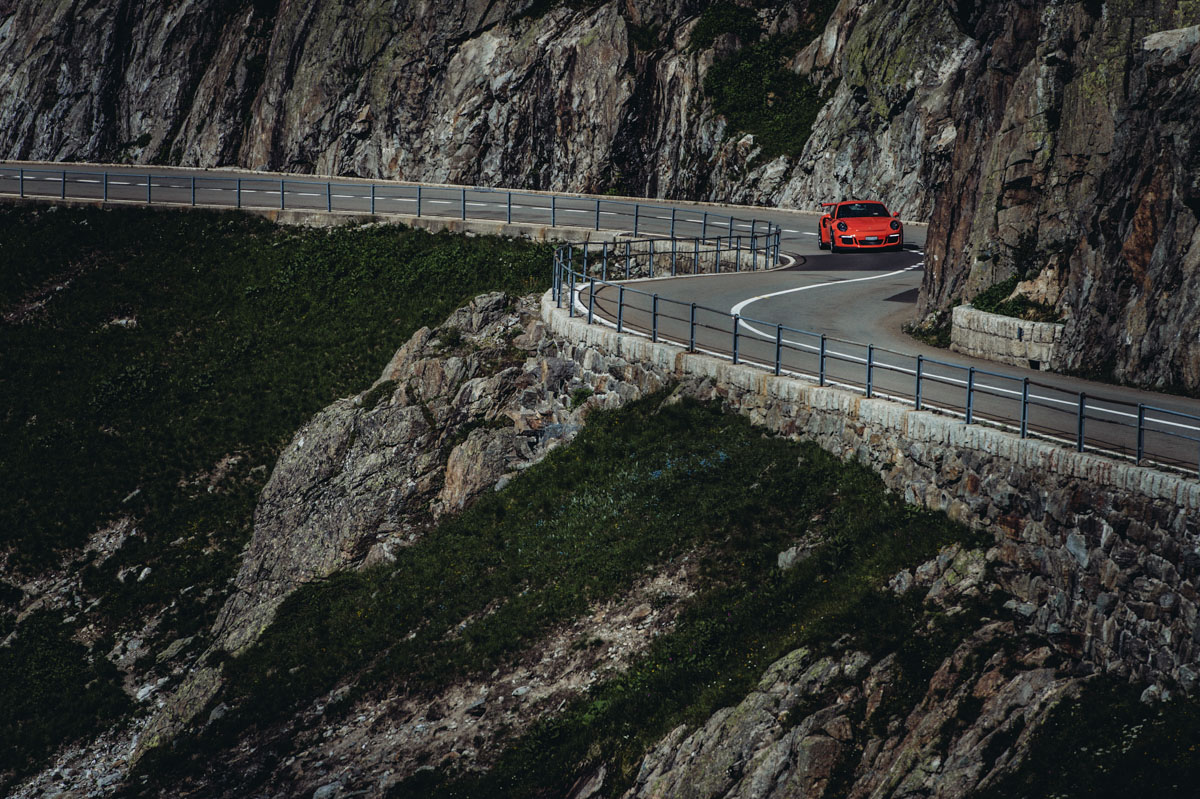 Due to it's height, the road is open seasonally, generally opening start of June (date is never fixed), closing the end of October.
To drive this road with Ultimate Drives check out any of the following packages: Supercar Experience in the Alps or 007 Alpine Mission
Drive this road on these Ultimate Drives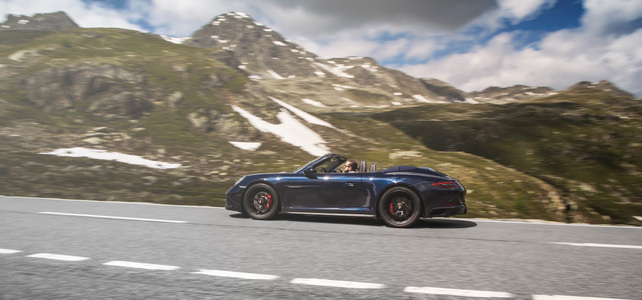 A 1 day / 340KM driving experience incorporating some of the greatest mountain passes in the Alps, including the legendary Furka Pass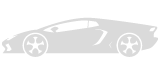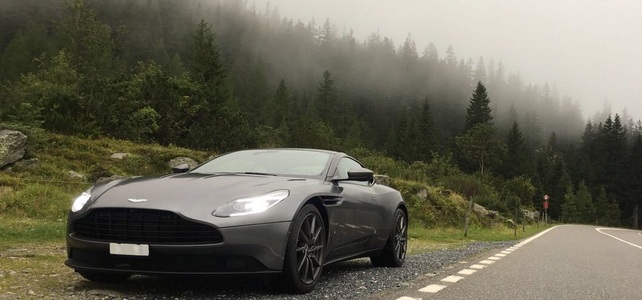 Take our Martin DB11 or Aston Martin Vantage on a 3 day James Bond inspired driving tour of the Swiss Alps and Italian Lakes, visiting 4 iconic film shoot locations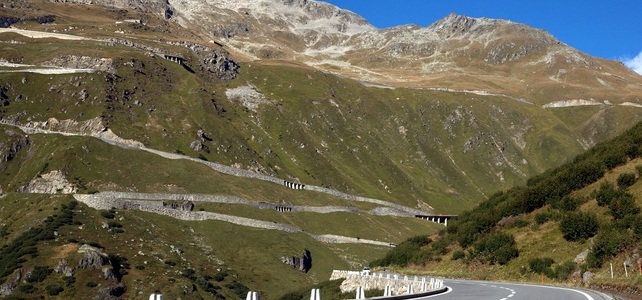 Come to the Swiss Alps and enjoy 2 days driving some of the greatest mountain passes anywhere in the Alps - 6 in total including the Big 3 of Grimsel, 007 Furka and Susten!


More Information
For more information on these roads, download our FREE App that includes:
70+ of the greatest driving roads across Europe
Comprehensive ratings and user reviews
Google Maps with suggested start / end points
Information on sights, stops and accommodation nearby
A Trip Planning tool to help create a road-trip
A Drive Mode feature to record your drives