About Us
A passion for cars, combined breathtaking drives and the incredible alpine scenery I experienced as I journeyed around the Swiss Alps some years back, were the driving force behind Ultimate Drives - I just wanted to share these experiences with as many people as I could.
The idea turned into a business in 2010, and since then, the team at Ultimate Drives have welcomed hundreds of driving enthusiasts from all over the world interested to explore the roads and sights that Europe has to offer. We now offer a range of exclusive European driving holidays and experiences from as far north as the Highlands of Scotland, to the sunny Cote d'Azur in France, with the majestic Alps somewhere in between.
We always say to our customers, just choose your preferred destination, select the car, then let us take care of the rest. Or, if you're not sure, just drop us an enquiry or give us a call! We are always delighted to assist, and love to chat through ideas for an amazing road trip. So, I would like to invite you to take a look around our website or try calling one of our team of advisors and I hope to welcome you onto the amazing roads of Europe some time soon.
Finally, be in no doubt... we know roads better than anyone else to guarantee you the best driving experience. In 2018, we even launched our own Greatest Driving Roads App with 100+ routes across Europe that we have driven and personally assessed. Take a look and we hope this also helps inspire you to make your own journey of a lifetime.
Mark Heather
Founder and Owner of Ultimate Drives
Meet The Team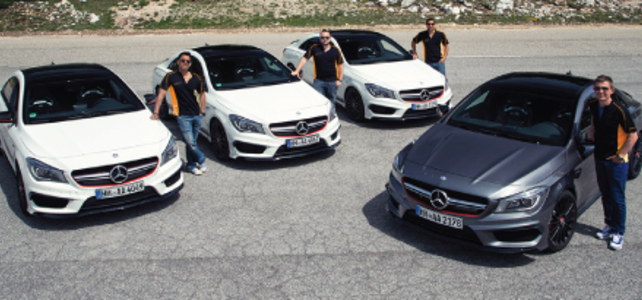 Group Events and Guided Tours