Incentive Supercar Events
Plan your next Supercar Incentive Trip
At Ultimate Drives we arrange group driving tours and events across Europe, combining the best roads and latest-generation cars with the best sights, activities, and tastes along the way. We understand a single type of event doesn't fit all. Therefore we provide a wide range of options based on your group's needs or motivation - from Supercar Test Events to Scenic Drives or Adventure Tours.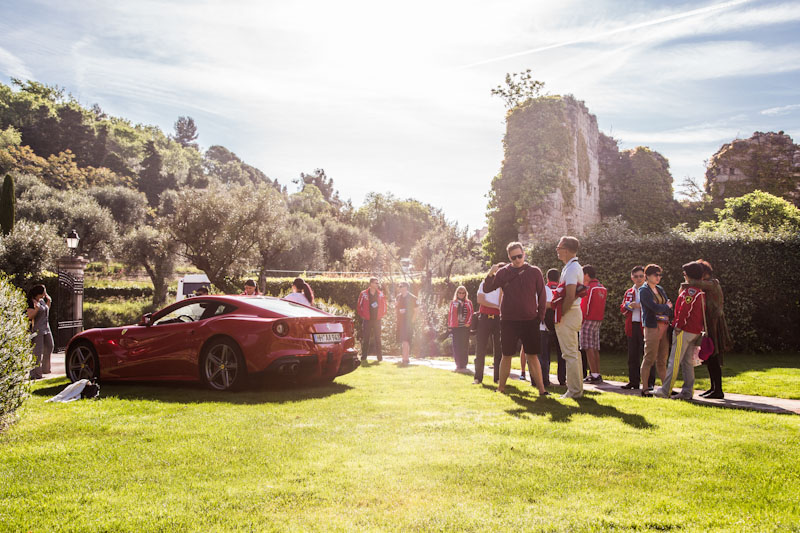 Tours can be arranged as an all-inclusive package including event planning, cars, hotels, and support team, or simply as a one-day driving experience with cars and guides as part of a wider event/meeting itinerary already in place.
Below is a short summary with examples describing the type of events we can arrange.
TOP GEAR STYLE 'TEST EVENTS'
Here, the focus is on the cars – during the course of the event, everyone has the chance to drive a range of the latest high performance or supercars. For groups with a passion for cars, these packages work perfectly. Think of these events as a 'Top Gear' group test, all participants test all cars, and we score at the end. It's even possible to create a 'Top Gear style' magazine after the event.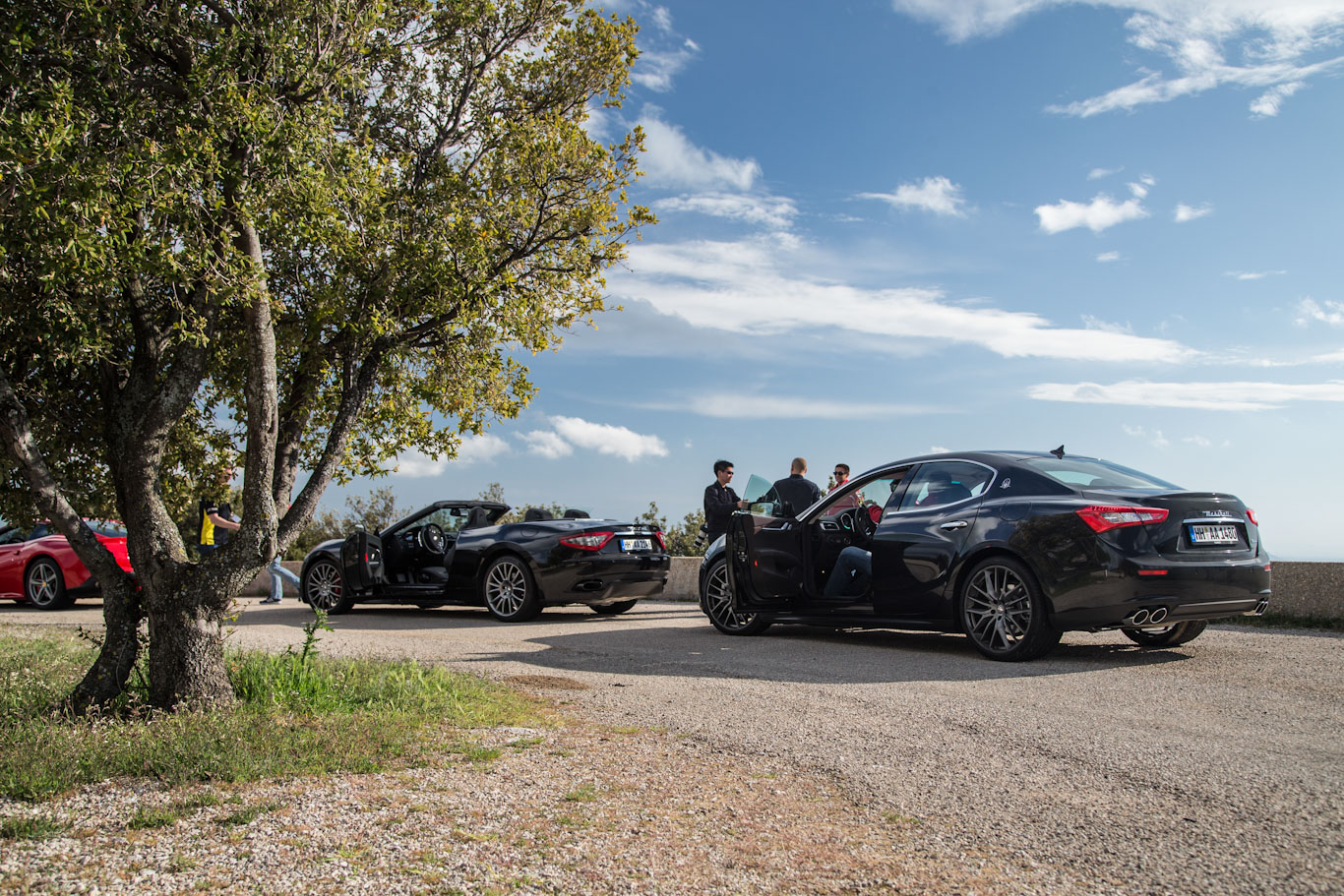 Example – an all-inclusive 4-night test event in the Alps with 6 supercars, 12 persons, over three days, all drivers test all cars, with a Top Gear style review/scoring at the end. Prices from around 5000EUR per participant, group size typically 10 – 18 PAX
DESTINATION / SCENIC DRIVES
Here the focus is on the destination, combining the drives with local sights and activities. For example, a tour through the Swiss Alps with a visit to / hike on a glacier or a tour through Tuscany's Val d'Orcia with a cooking class at a local farm. Scenic drives can be combined with high-performance cars. However, we also offer a wide range of other 'fun' cars, such as Mini Cooper Convertibles, BMW 4 Series Cabriolets. We can provide cars and styles to suit all tastes and budgets.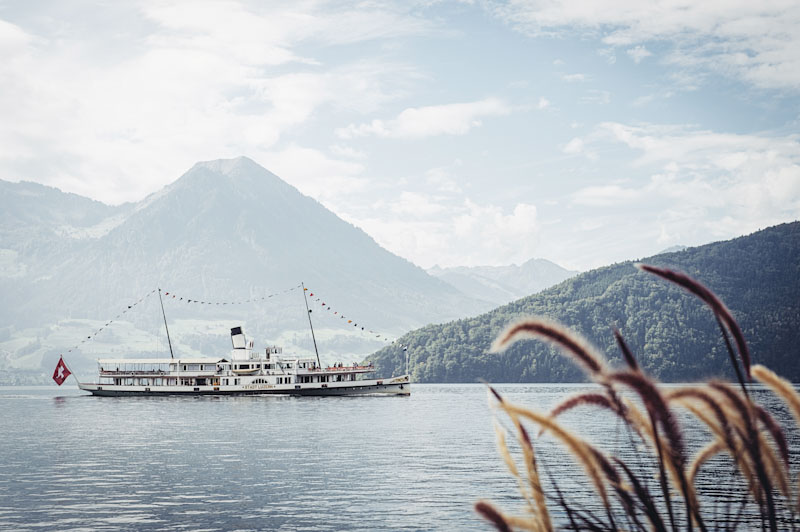 Example – an all-inclusive 4-night scenic driving tour through the Swiss Alps in the latest generation Mini Cooper S Cabriolet with a 1-day visit to / hike on the Aletsch Glacier on a middle day. Prices from around 2000 EUR per participant. Group size 10-20PAX.
ADVENTURE TOURS & TEAM BUILDING
Here, the focus is on an adventure drive into a remote destination, often combined with team building activities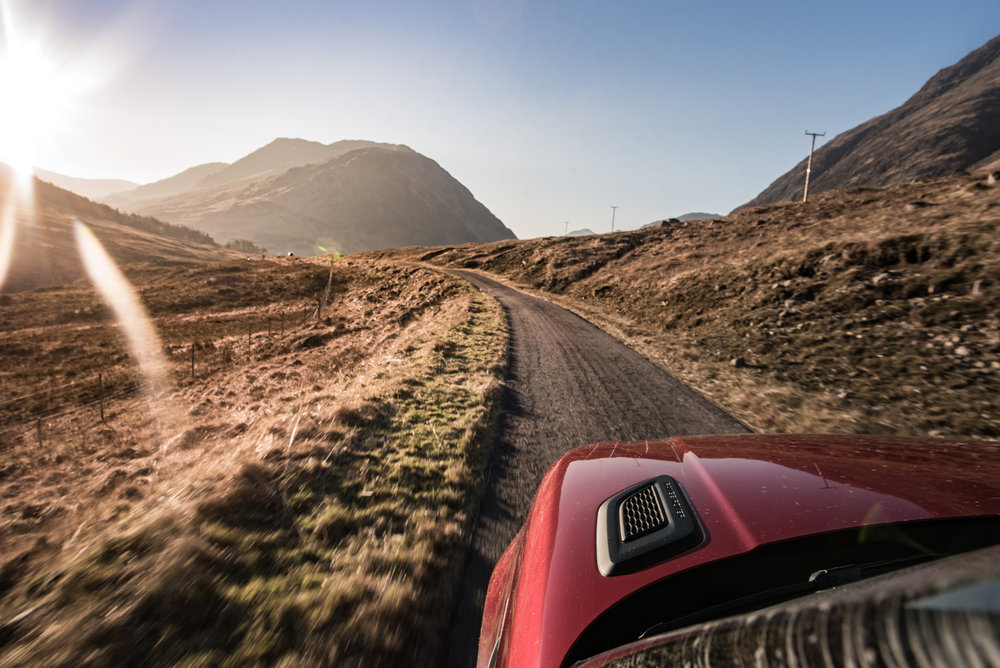 Example – a 3 night Range Rover adventure into the Scottish Highlands, with afternoon activities on each day of driving – for example, fly fishing, shooting, or team building. Prices from around 2500 EUR per participant. Group size 10-20PAX.
1 DAY EXPERIENCES FOR MEETINGS & EVENTS & SPECIAL OCCASSIONS
Where you have already planned a meeting, event, or convention and you are looking for an activity as part of the overall program, we offer possibilities in several of the leading event destinations. The concept here is a one-day experience in amazing cars on totally unique scenic routes in the surrounding region.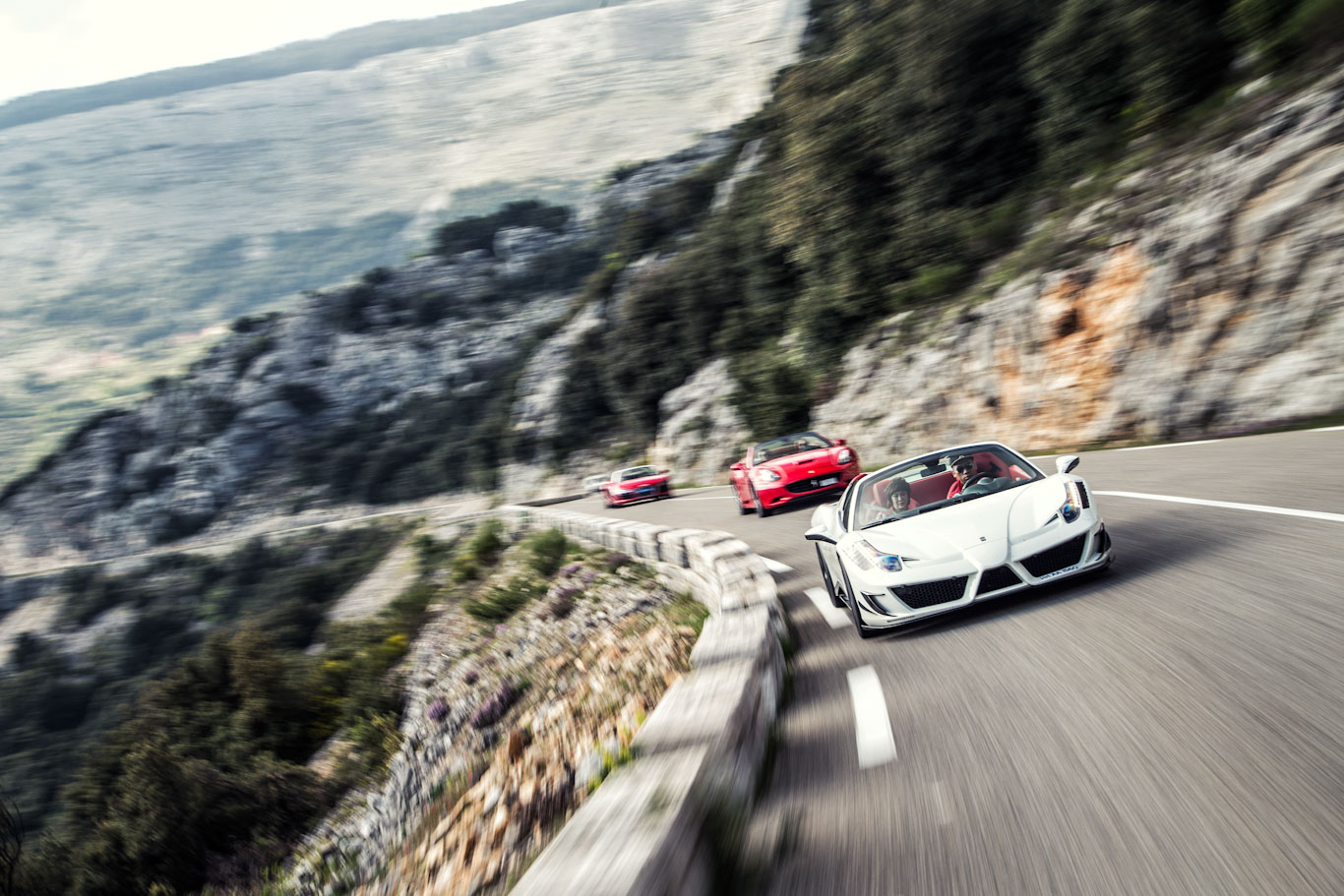 Example – Supercar drives in the Alps Maritimes / National Park Verdon, behind the Cote d'Azur – take 15 of the latest supercars, loop up / around the beautiful National Park Verdon, then returning back to the coast. Group size up to 60PAX (15 cars, 2 per car, 2 half-day drives).
All events are professionally organised by our experienced Event Planners. Once on the ground, the events are hosted by our professional Tour Guides. All of our routes have been driven/tested in advance to ensure suitability for groups and offer the best driving roads.
Locations for your next driving event
In theory, our driving events can be organised to take place almost anywhere in Western Europe. The Ultimate Drives car fleet can be shipped to the most convenient starting location. However, from a cost perspective the most efficient approach is to plan trips around the main Ultimate Drives car hubs which cover the following regions of Europe:
Starting Switzerland - Zurich / Geneva - Swiss Alps, the Black Forest, French Alsace & Burgundy
Starting France - Nice / Cannes / Monaco - South of France, Provence and Luberon Valley
Starting Munich - Bavarian and Austrian Alps
Starting Milan - Italian Lakes and Piedmont
Starting Rome / Florence - Tuscany and Umbria
Starting Barcelona - Catalan Pyrenees and Costa Brava
Starting Edinburgh - Scottish Highlands
Starting London - South Downs, West Country, Snowdonia and the Brecon Beacons
Starting Paris - Champagne Region and Loire Valley and Burgundy
Why choose Ultimate Drives
With 10 years of experience, having arranged more than 100 group events, we have the experience and team to handle everything for you and your clients, ensuring a smooth and high-quality event end-to-end.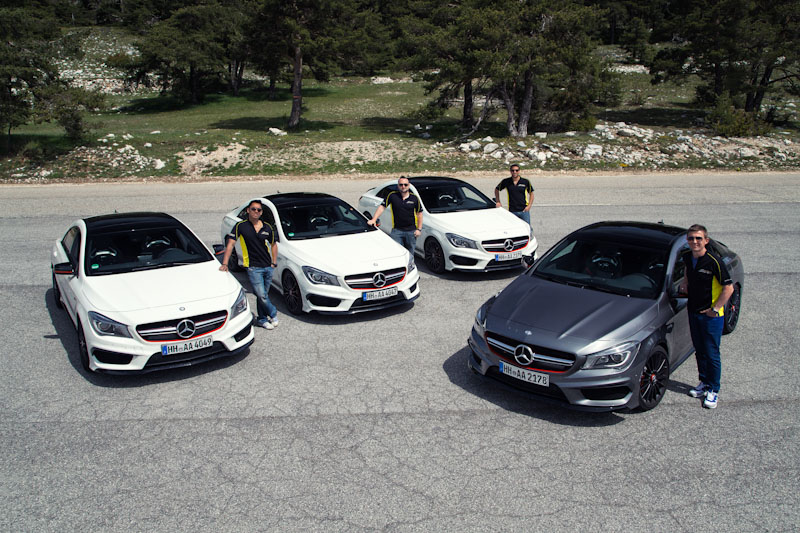 Professional Team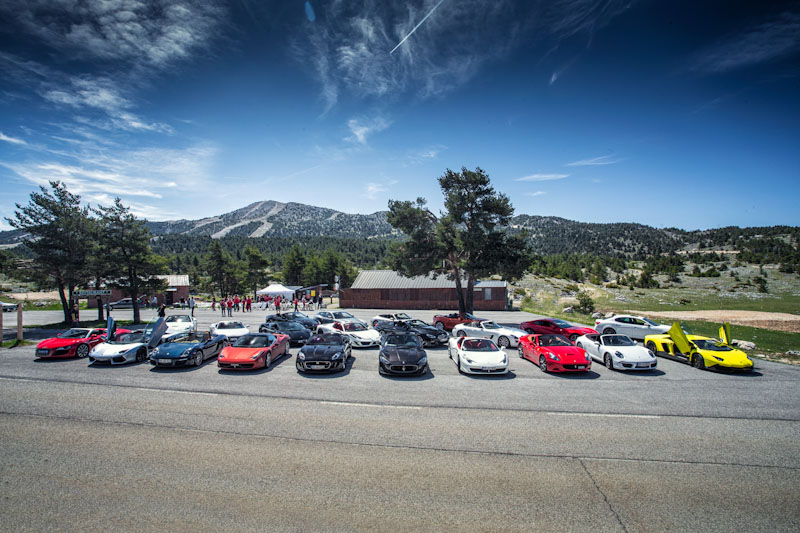 Experience running the largest possible events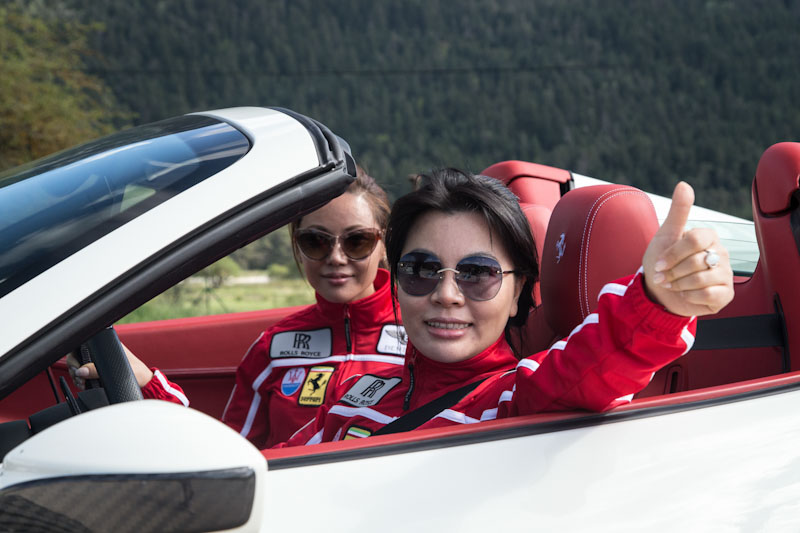 Happy Clients
More Information
If you are interested in more information on our events or would like a call back to discuss in more detail, either contact Mark or Aleksandra in our Events Team on +41 43 542 0867 or fill out the contact form.