Road Trips in your car
Plan your next European Road Trip
If you want to take the stresses out of planning a road trip to Europe in your own car, then these packages have been specifically designed to make a road trip to Europe easier than ever.
NOTE: If you are planning a trip in one of our cars, head across to our Driving Holidays page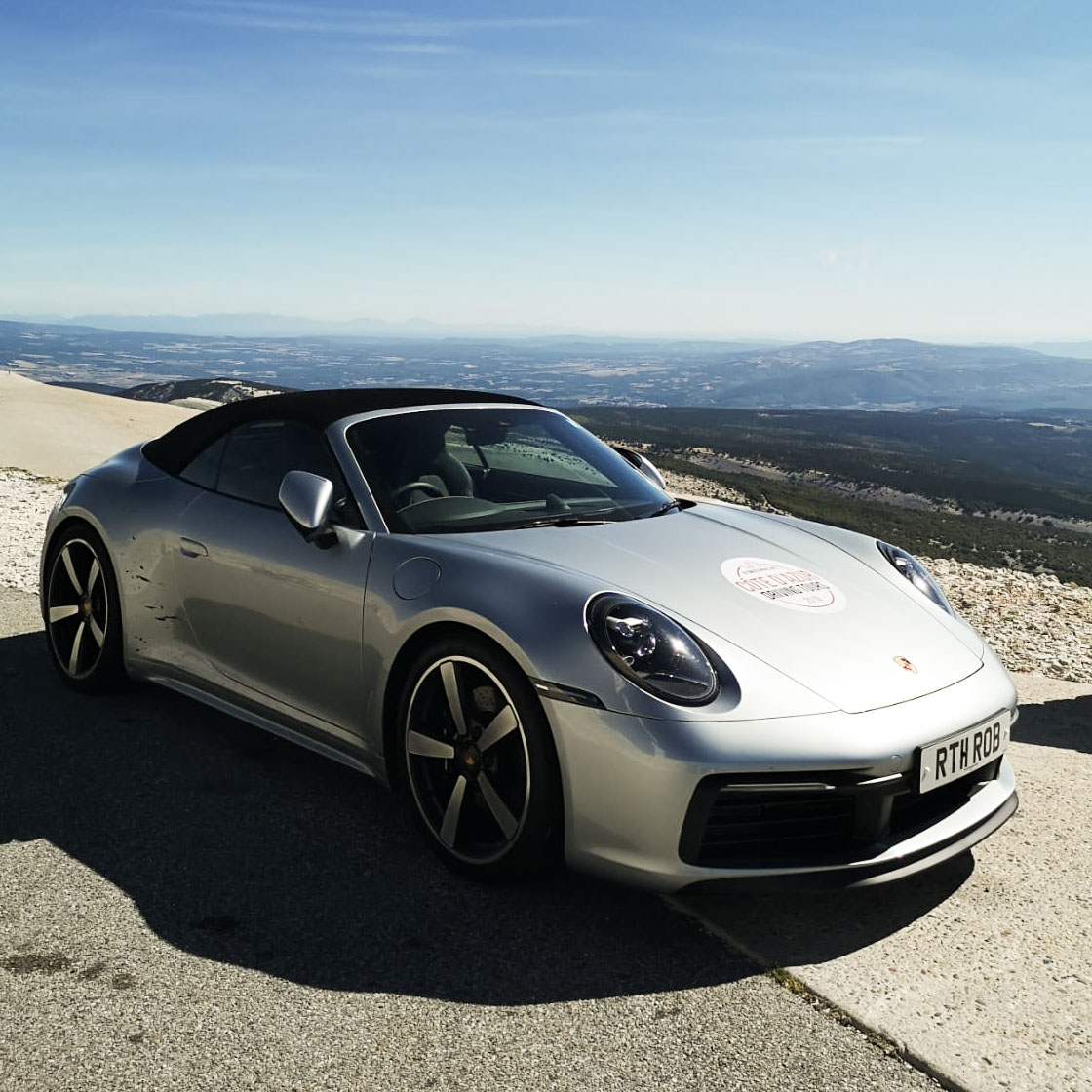 Let us take the strain
From advice around travel to Europe to the detailed planning of your day-by-day itinerary, including both scenic drives and places to eat and stay, these self-drive packages help you all the way. Before you set off, you will receive a face to face briefing by video call, and will then be supplied with a full electronic roadbook and GPS navigation files, which allow you to negotiate the entire trip from the convenience of your phone, and where necessary, integrated with solutions such as Apple Car Play.


Who are our road trips designed for?
With all of our tours, there is definitely an emphasis on "driving" with around 150miles / 220KM per day, however, these drives are well spaced with stops for sights, coffees, and lunches along the way, so ensure you always balance the fun of the drive, with the highlights along the way. From the high alpine roads and mountain passes of the Alps to the sweeping wine routes in Provence, to the Fjords and coastal roads of Norway and the stunning highlands of Scotland - we have created a pre-planned road trip for each.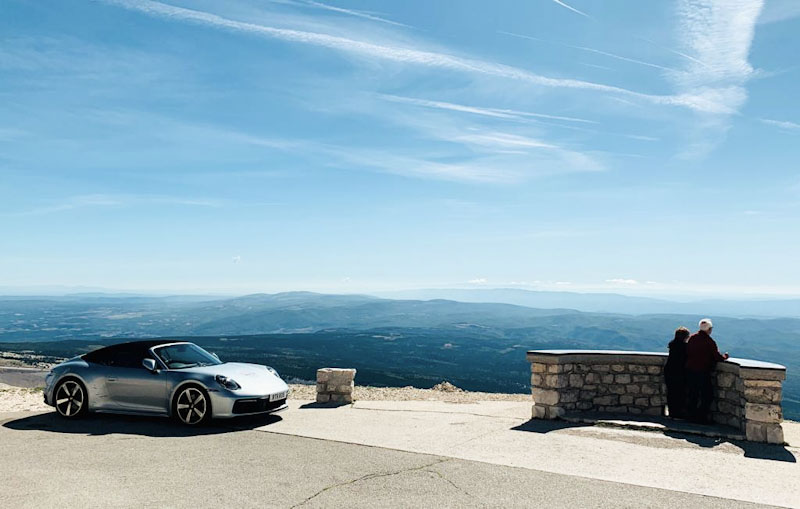 Ten years planning European road trips
Ultimate Drives has been running scenic driving tours across Europe for the past 10 years, and in that time we have learned a lot about the best driving roads and great places to visit and stay along the way. Using this knowledge, we have designed what we consider to be 7 of the very best road trips in central Europe and the UK - the perfect routes to tour Europe. Each road trip itinerary has been handcrafted, and team tested, to ensure that you drive only the best driving routes, but also enjoy incredible sights and interesting stops along the way, including suggested lunch and coffee, stops. Your tour of Europe has never been easier.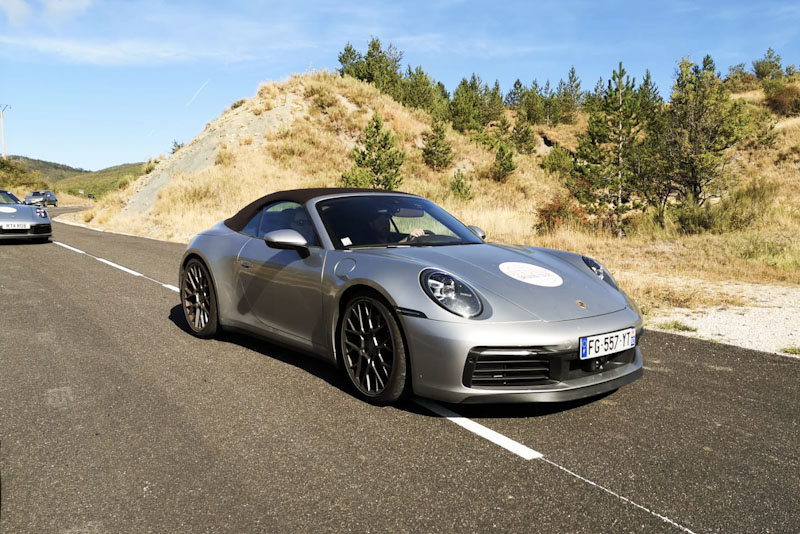 Perfect accommodation along the way
Naturally, these tours are about the drives, but when you come to the end of each day of driving, you want to enjoy your overnight too. All our hotel accommodation is handpicked and based on our own experiences staying at the properties. All hotels offer suitable secure parking and most importantly are perfectly positioned to make your journey through Europe behind the wheel of your car flow smoothly.
In some cases you will stay at the hotel one evening, before moving onto your next destination, for other tours we plan 2 nights, allowing you a little more time to appreciate the surrounding region, and of course the hotel's facilities too.


What about a group drive?
If you want to tour Europe as a small group, we can also arrange a group touring package, which means the supply of hi-power walkie-talkie comms sets and if required a professional tour guide / lead car to create a fully guided road trip for a group of friends or colleagues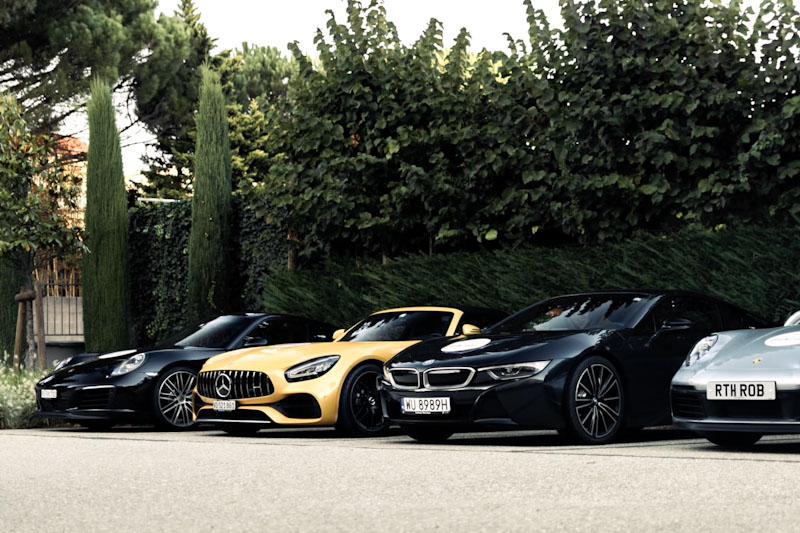 Naturally, if you are traveling as a small group, and some of the group prefer to fly to the start, and rent one of our fleet of luxury and performance cars, that's also possible. You can find details on our full fleet of available cars on our luxury car hire page
How to plan my trip?
So you are ready to tour Europe, how to start planning?
Step 1, choose your preferred tour - just decide on your preferred county/region from the options below and your preferred date of travel - though do make sure it can be driven at the time of year you want to travel - certain tours are quite seasonal, especially in the Alps where roads get shut through the winter.
Step 2, get a no-obligation quote - now we confirm all hotel availability and send you a no-obligation offer. Assuming you decide to proceed, we then share with you your day-by-day itinerary as well as a detailed eRoadbook, together with Google GPS navigation links which you can navigate from using your own phone. Receiving these all well in advance allows you to fully understand the route, and plan any other activities around the drives themselves.
Step 3, get ready for the drive - in the days leading up to the drive, we then create a WhatsApp connection with you and fix up a video call to walk you through the drives and itinerary before you head on your way - just to make sure you are all set. This WhatsApp link then forms the basis for on-call support once you do get on the road, so if you do run into any difficulties, you can quickly share your position and we can assist in real-time.