Tour Europe by car
Tour Europe in Style
Luxury Road Trip Holidays where you can Tour Europe in your car!
You have the car, it needs to stretch it's legs on some fine roads, but where to head, and how to plan the trip? The idea of a self drive road trip to Tour Europe sounds great, but when it gets to the detailed planning it can easily turn into a bit of a nightmare. Where to stay, how long to make the drives, where are the most scenic routes and will the whole trip flow smoothly? If you want to Tour Europe, do it in style, and have the stress taken out of planning a great drive, then our justdrive tours are perfect for you.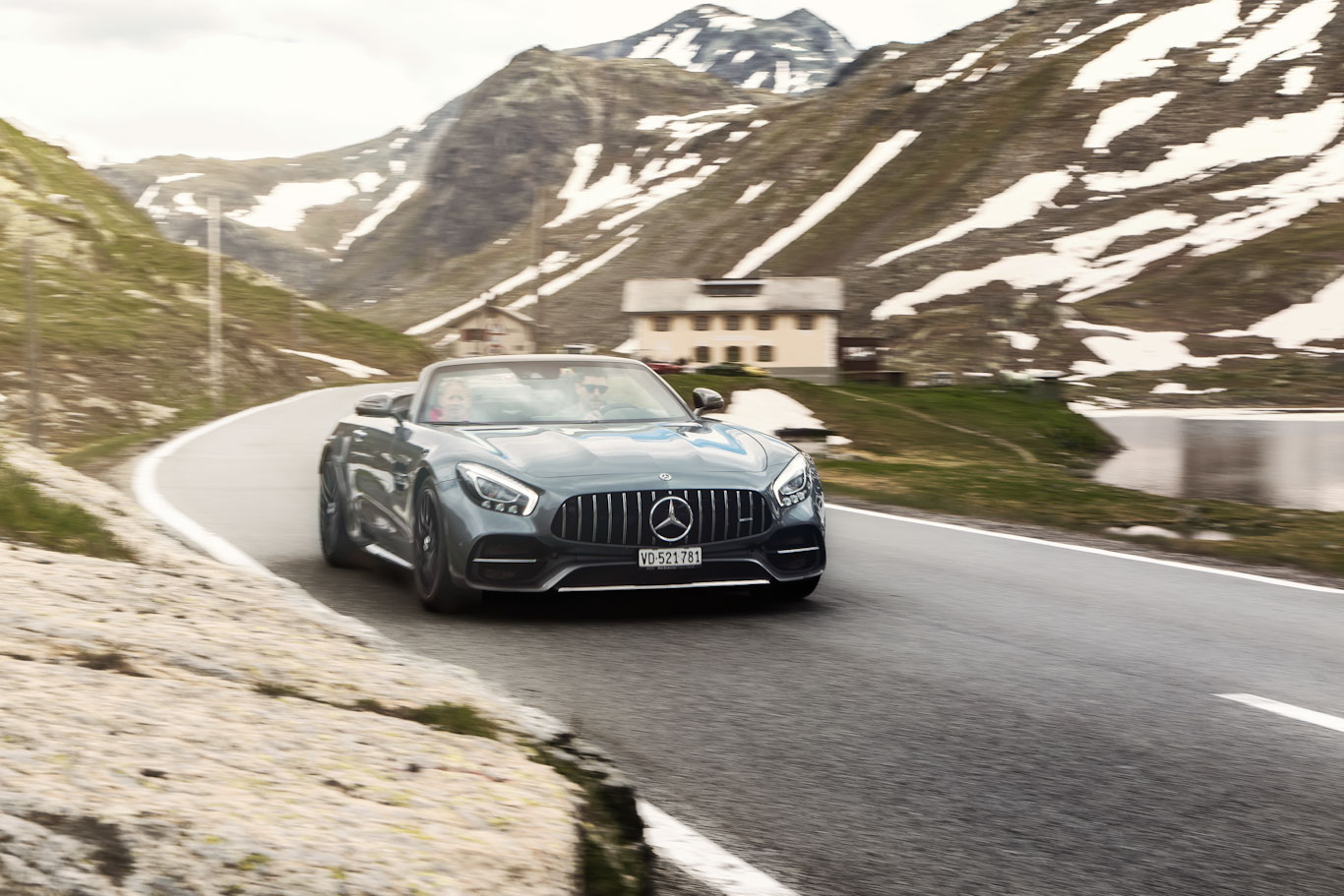 Who are our European road trips intended for?
In short, people that love to drive, enjoy great driving roads and want to explore the very best scenic parts of Europe, in short Tour Europe in comfort and style. Our #justdrive road trip packages are there specifically for anyone that wants to head out and Tour Europe in their own car, and at the same time, want to take the stress and worry out of planning such a road trip. From the high alpine roads and mountain passes of the Alps, to the sweeping wine routes in Provence or Tuscany, to the Fjords and coastal roads of Norway and the stunning highlands of Scotland - we have created a pre planned road trip for each that will be perfect for you. The perfect way to Tour Europe.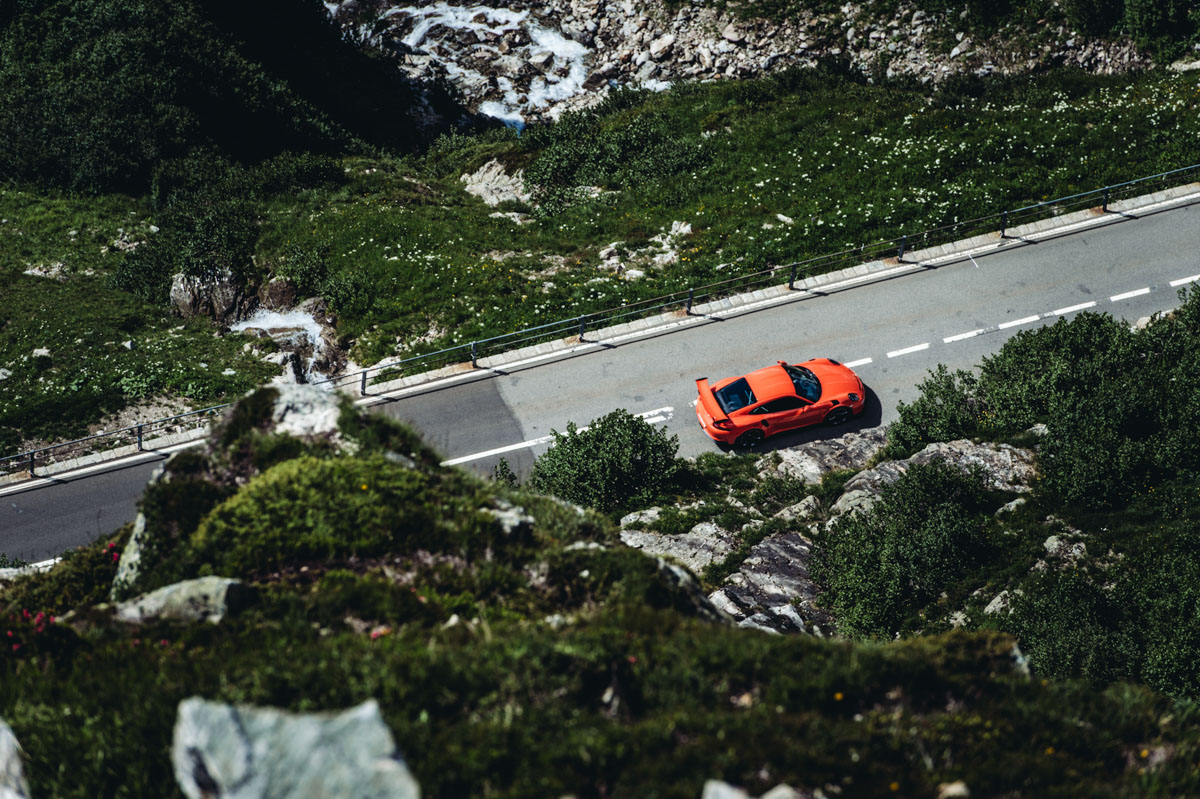 How did we plan our European road trips?
Ultimate Drives has been running driving tours across Europe for the past 10 years, and in that time we have learnt a lot about the best driving roads and great places to visit and stay along the way. Using this knowledge, we have designed what we consider to be 7 of the very best Road Trips in central Europe and the UK - the perfect routes to Tour Europe. We believe there is a road trip in there for all tastes and styles, from our shorter 2-3 day "getaway" road trips to our longer Grand Tour 1 week road trips, where you have more time to explore the regions and tour Europe at your own pace.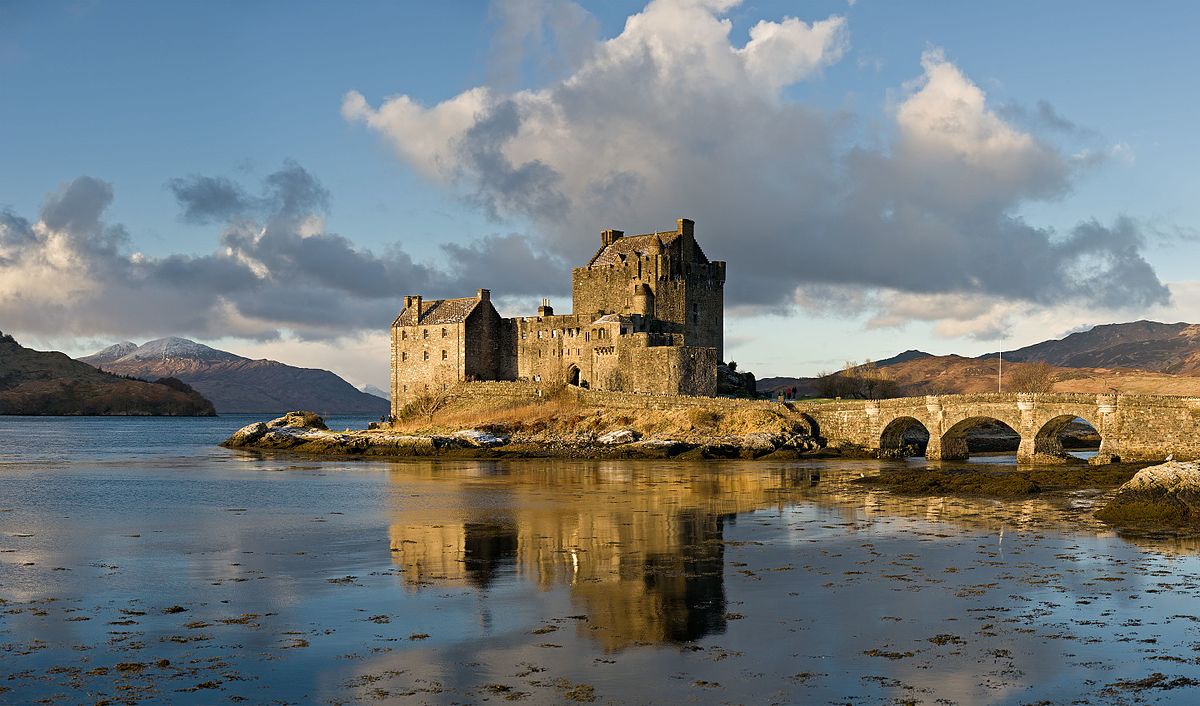 Each road trip itinerary has been handcrafted, and team tested, to ensure that you drive only the best driving routes, but also enjoy incredible sights and interesting stops along the way, including suggested lunch and coffee stops. Your tour of Europe has never been easier. Hotels accommodation is handpicked based on our own experiences, all offering suitable parking and most importantly perfectly positioned to make your journey through Europe behind the wheel of your car flow smoothly. What that means in practice is that your overnight hotels are nicely spaced, meaning you drive around 4 -5 hours each day, with planned stops (coffee, sights, lunches) every 90min or so, making it a leisurely cruise, rather than a race through each region.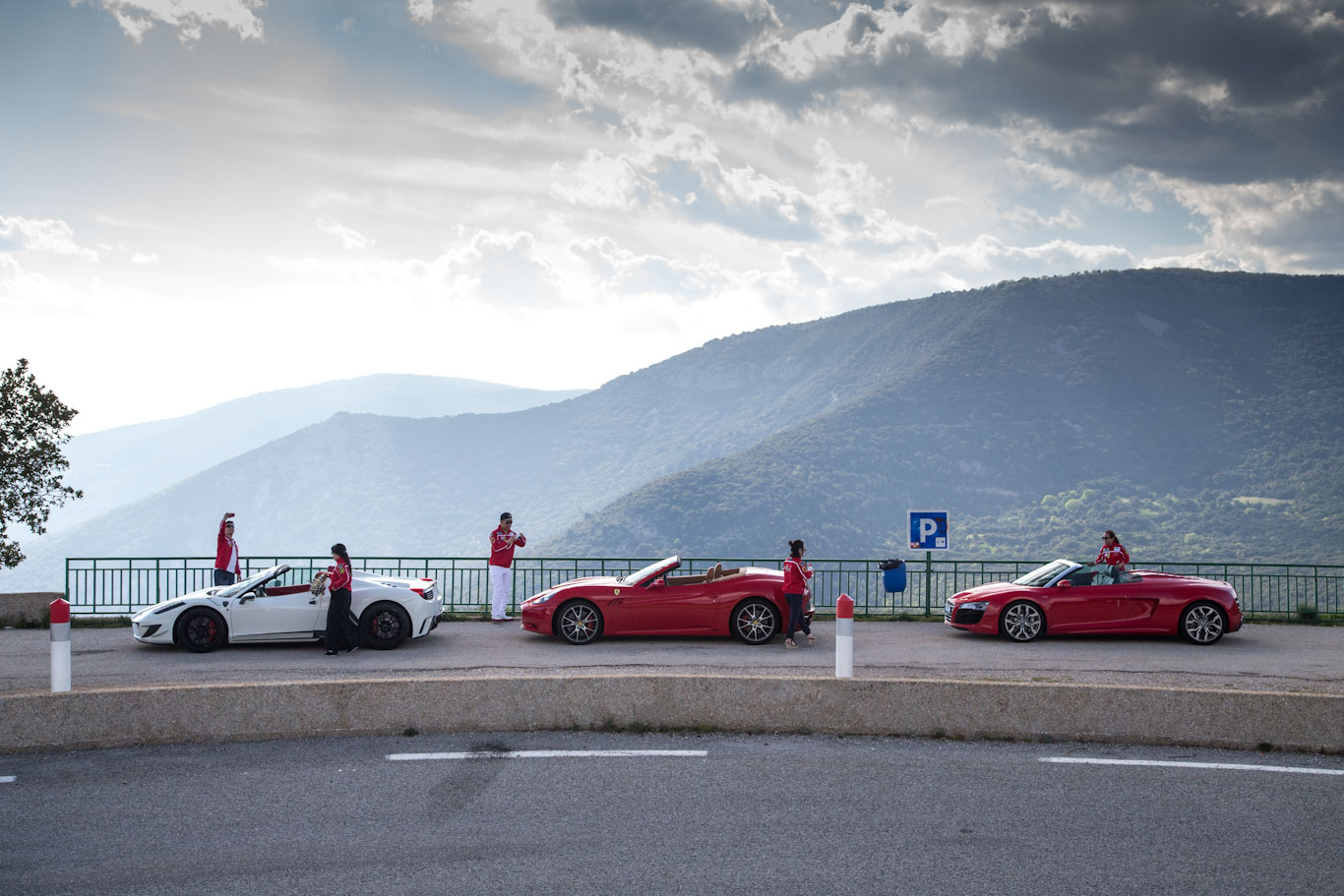 How does it work?
So you are ready to tour Europe, how to start planning?
First of all, just decide on your preferred Road Trip, and then make sure it can be driven at the time of year you want to travel - certain tours are quite seasonal, especially in the Alps where roads get shut through the winter. Let us know your preferred dates.
Next, we confirm all hotel availability, and lock in the trip for you. We will share with you your day by day itinerary as well as a detailed eRoadbook, together with Google GPS navigation links which you can navigate from using your own phone.
In the days leading up to the drive, we then create a WhatsApp connection with you, and fix up a video call to walk your through the drives and itinerary before you head on your way - just to make sure you are all set. This WhatsApp link then forms the basis for an on-call support once you do get on the road, so if you do run into any difficulties, you can quickly share your position and we can assist in real time.
What about a group drive?
If you want to tour Europe as a small groups, we can also arrange a group touring package (hi power walkie-talkie comms sets and stickers) plus where required a professional tour guide / lead car if you wish to create a fully guided road trip for a group of friends or colleagues.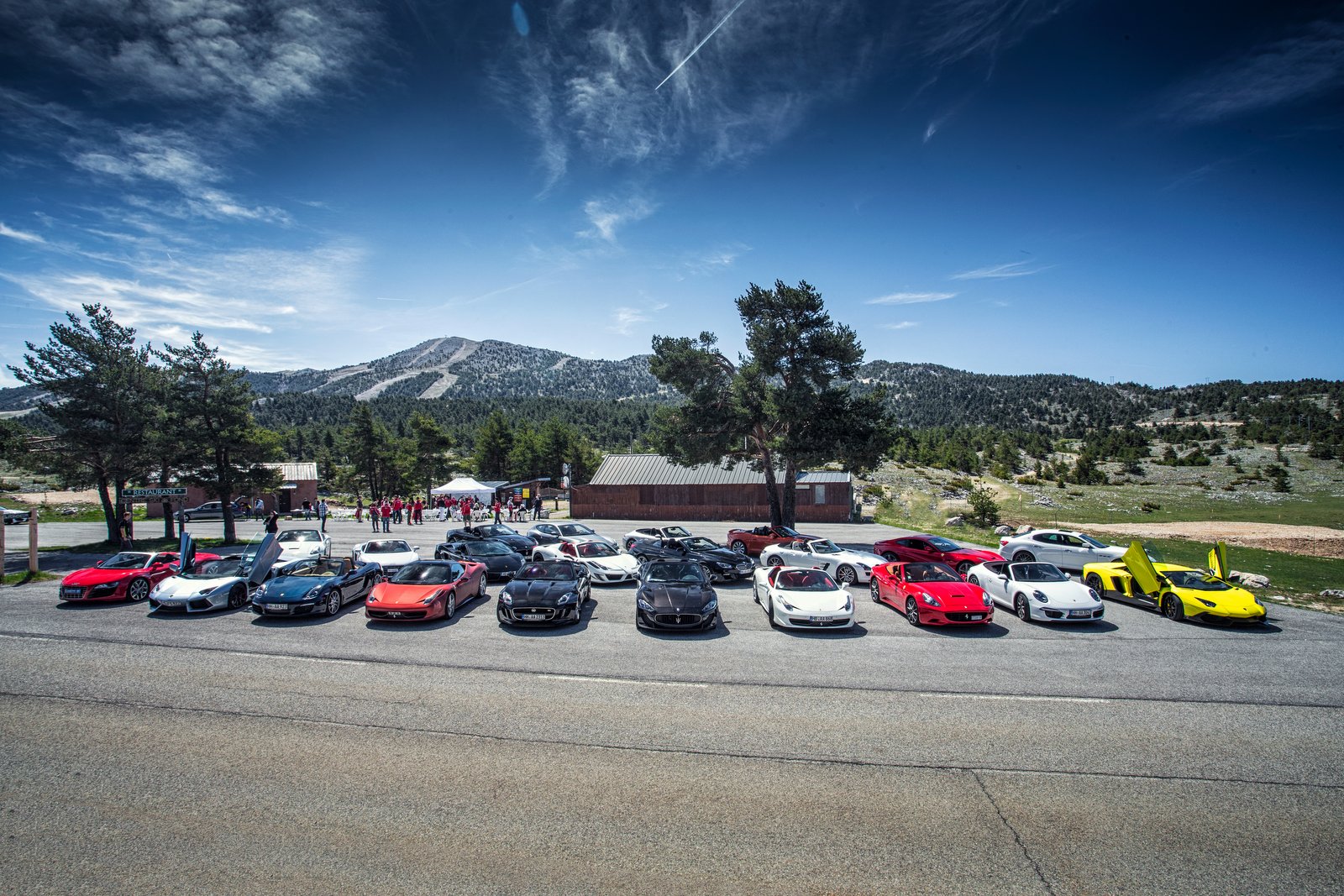 How do I start planning?
We invite you to take a look at the various road trips available, choose your preferred travel date, then feel free to connect to us, by enquiry form, phone or email and we can send you through more details
Choose Your Preferred Package