Route Napoleon / French Alps Maritimes
Some History on Route Napoleon
The current Route Napoléon, first opened in 1932, follows the route taken by Napoléon I (Napoléon Bonaparte) in 1815 on his march from Elba to Grenoble. Napoléon had abdicated in April of 1814 and gone to Elba (history). In March of 1815, he began his journey with the intention to overthrow Louis the 18th.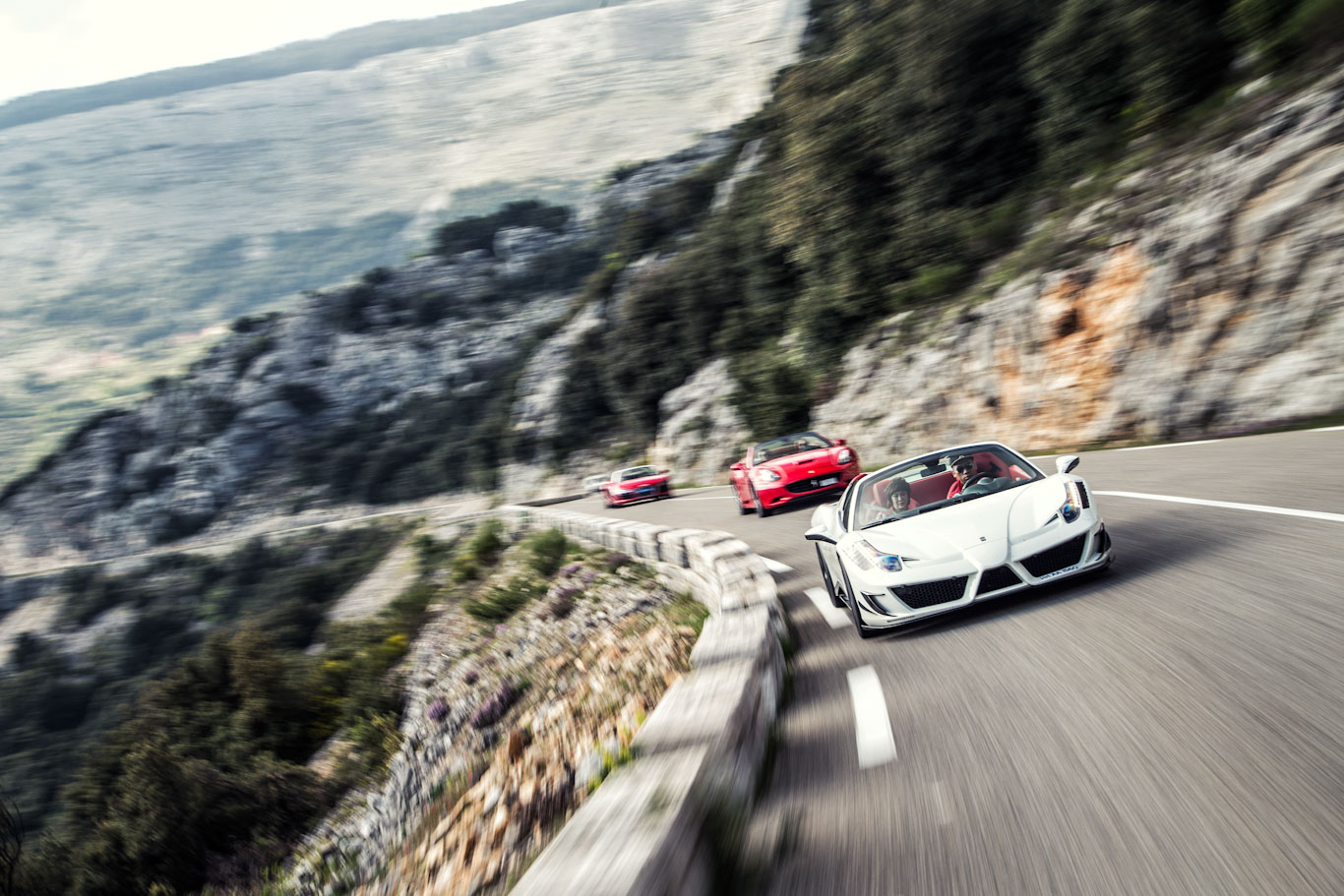 The historical aspect makes this road even better, Napoleon traced the route through the Alps leading to fabulous scenery and views. The Route Napoleon itself begins in Grasse, the route then continues all the way to Grenoble over 150km away, tracing its way through both the Alps Maritimes and the Alps. The Route Napoleon road itself is a fantastic design, with cambered corners and fantastic scenery.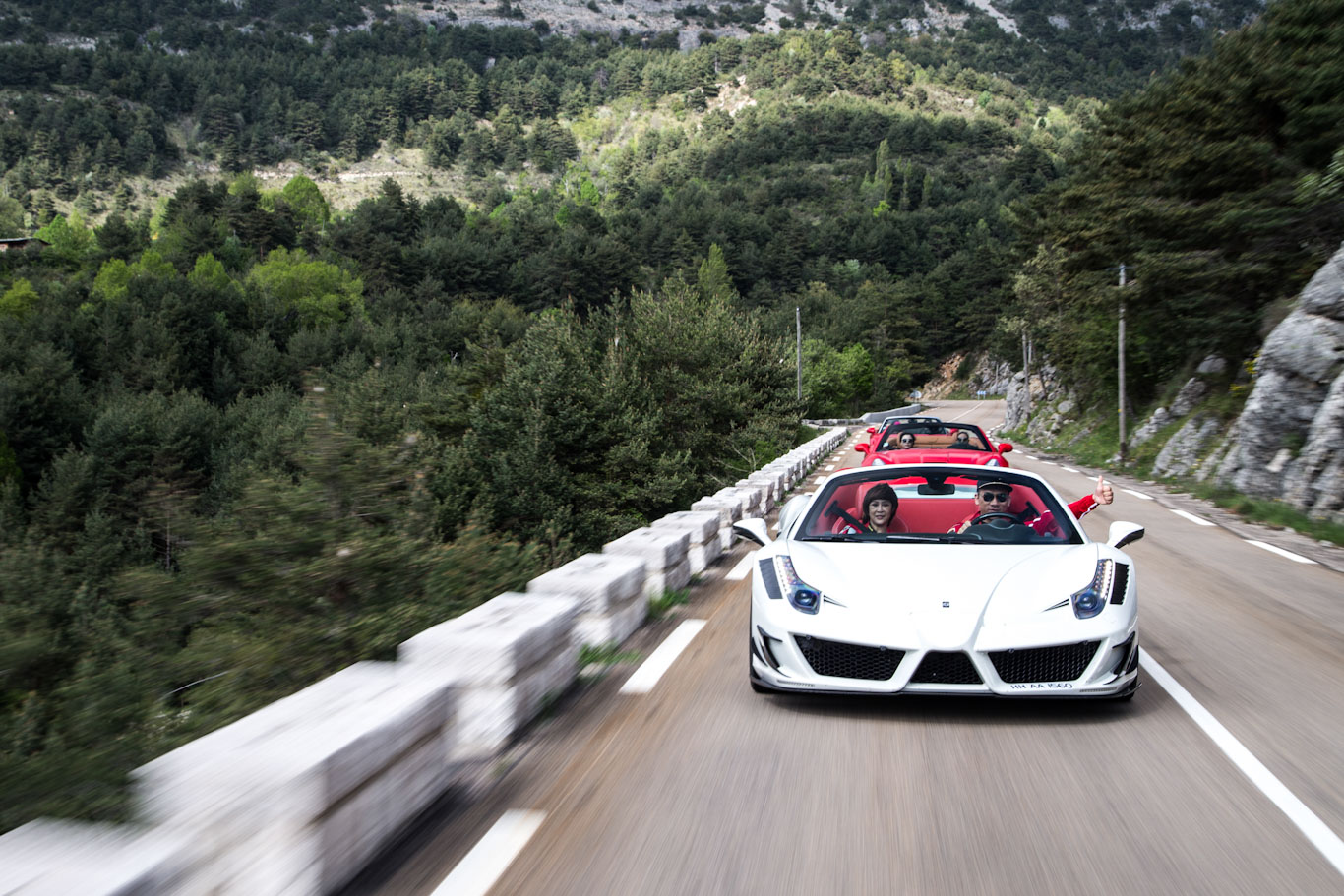 An introduction to driving the Route Napoleon
In contrast with the mountain passes Route Napoleon is more suitable for speed and the opportunity to really appreciate the performance of the car. The advantage of the Route Napoleon is that it is much the same smooth rhythm from beginning to end, so you can appreciate any part of the road without needing to confine yourself to one specific part. The smoothness of this route makes it a fantastic driving experience for anyone, which along with the scenery makes for a truly thrilling driving experience with many photo opportunities.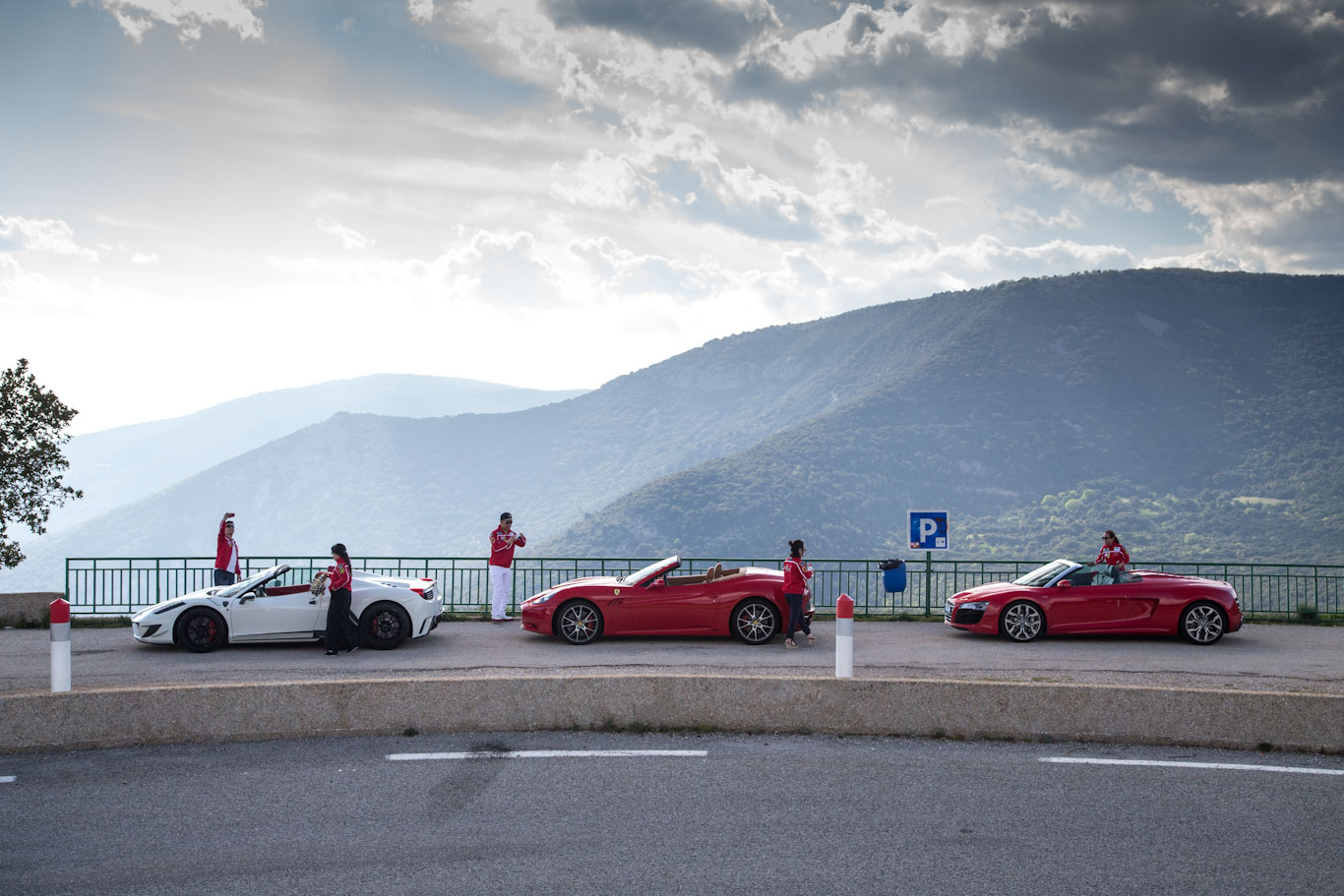 Direction of Travel - Route Napoleon
Although we normally recommend to drive a road uphill, with Route Napoleon we recommend driving downhill - it's not particularly steep, and of course heading downhill, you are heading towards the coast, so the views are that much better. So, we recommend to start off the route Napoleon towards the "gorge de verdon", a French version of the Grand Canyon, at over 730M up you can see down into the gorge, a fantastic experience at 40km from the route Napoleon. For a slightly more testing drive, head through the Col du Labouret, then onto Lac de Serre Poncon – the descent being slightly more challenging, and the scenery just as rewarding. The road is challenging at high speeds, but not as technical as some of the mountain passes, however for the scenery and the flowing driving style definitely one of our top 10.For people after a real driving challenge, this might not be for them, but if you love the fast, sweeping and open roads, this stretch of Route Napoleon is really worthwhile tackling.
Drive this road on these Ultimate Drives
More Information
For more information on these roads, download our FREE App that includes:
70+ of the greatest driving roads across Europe
Comprehensive ratings and user reviews
Google Maps with suggested start / end points
Information on sights, stops and accommodation nearby
A Trip Planning tool to help create a road-trip
A Drive Mode feature to record your drives