San Bernadino Pass / Swiss Alps
The San Bernadino Pass is one of the most beautiful and "smoothest" mountain passes in the Alps, and is therefore often frequented by vintage rally drives. The last time we drove the San Bernadino Pass, there was a procession of over 100 old Citroens making there way down to a rally by Lake Maggiore, in the town of Ascona, Ticino.
The approach to San Bernadino (best driven from the south) runs along one of the beautiful valleys in Switzerland, the Mesolcina. Located south of the Alps in the Swiss (Italian speaking) Canron Ticino, the architecture in this valley is very much Italian influenced, the route taking you through beautiful alpine villages before starting your ascent of the pass. The initial rise (before you reach the village of San Bernardino (which is the official start point of the San Bernadino pass) consists of wide sweeping turns, incredibly smooth roads, lined by Alpine trees. The gradient at this point is not more than 5-8% and really is a wonderful scenic run. You also pass by several deserted castles, testimony to the importance of this valley in the middle ages where it was the main trading route between north and south Europe.
Once through the village of San Bernardino (it is worth stopping for a coffee here as there's a good choice of cafes) the ascent steepens and narrows, but remains incredibly smooth. The final stretch of the San Bernadino Pass as you rise above 1800m is simply beautiful, great stretches of switchbacks, with dramatic rocks and small waterfalls and streams in abundance, this really is probably our favourite pass in Switzerland. It also feels very much like a wild open expanse, as by this time the roads are not that steep at all, just wide and sweeping. Stop at the top to admire the views, before the ride back down.
The ride down is a lot tighter and twister than the route up, but still utterly smooth and brilliant. The San Bernadino Pass really is the best way to get from Switzerland to Italy and not to be missed!
To drive this road with Ultimate Drives, check out our Lake Como Driving Break
Drive this road on these Ultimate Drives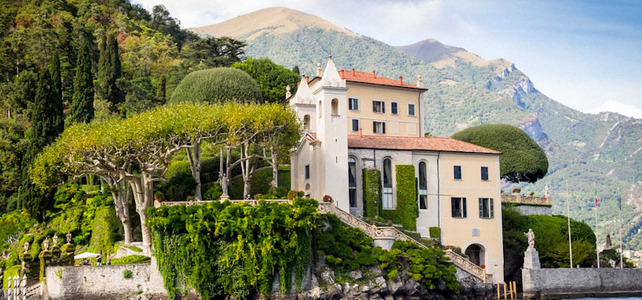 Oh the Italian Lakes...one of the most beautiful regions of Italy, with breathtaking mountain backdrops, and scenic shorelines that allows you to combine the charm of Italy, with the nearby mountain passes of the Alps - it has it all



More Information
For more information on these roads, download our FREE App that includes:
70+ of the greatest driving roads across Europe
Comprehensive ratings and user reviews
Google Maps with suggested start / end points
Information on sights, stops and accommodation nearby
A Trip Planning tool to help create a road-trip
A Drive Mode feature to record your drives