Supercar Experiences
Supercar Experiences Alps, Black Forest and South of France
If you are interested in a full one day supercar experience in the car of your dreams, on some of the greatest driving roads anywhere in the world, then our Supercar Experiences / short breaks are the perfect package for you.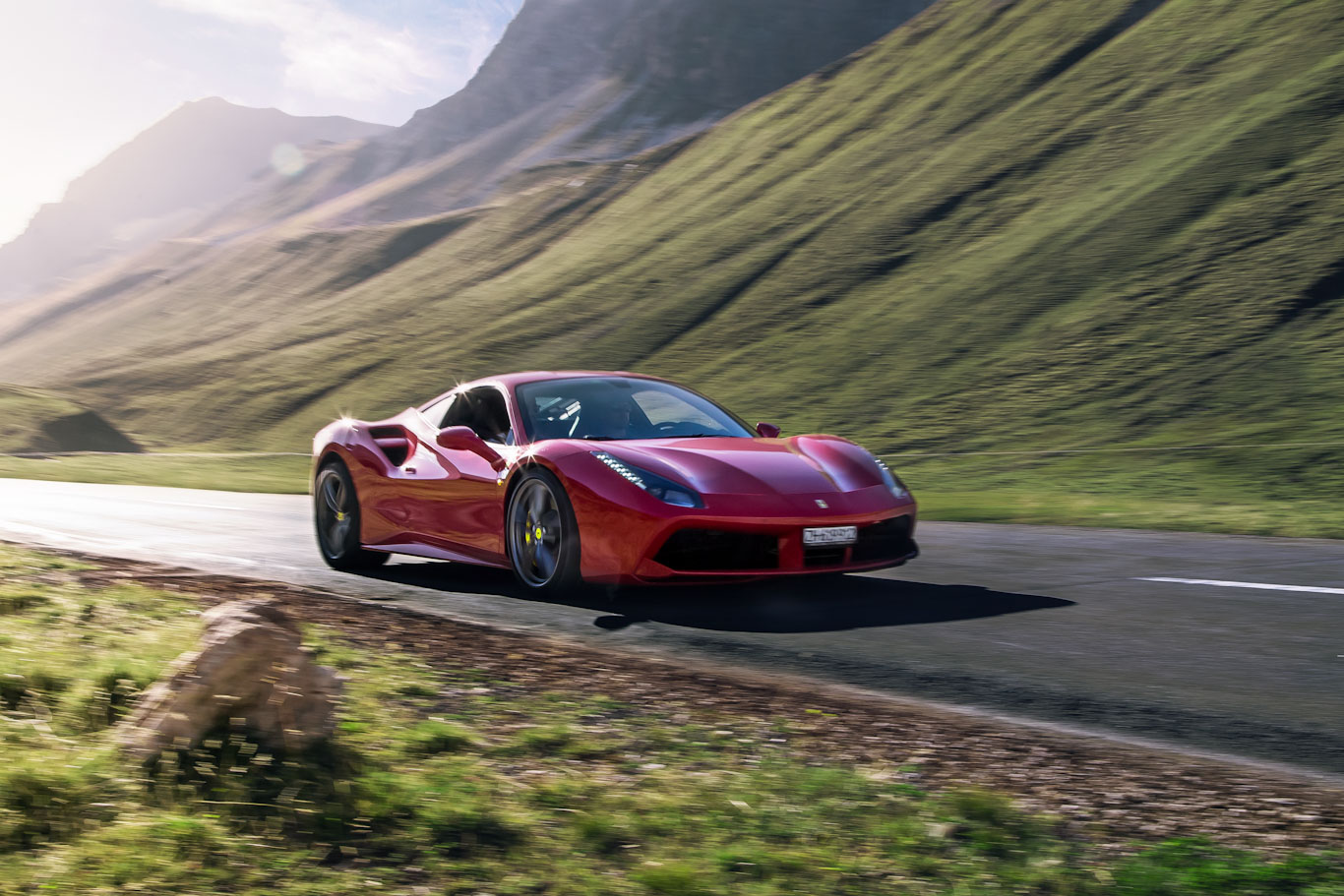 Ferrari 488GTB Albula Pass - Supercar Experiences Alps
Each of our supercar experiences in the Alps combines a short city break, with a full day behind the wheel of one of our latest generation performance or supercars. For each of our Supercar Driving Experiences you can choose between cars such as the McLaren 720s, Ferrari 488 and Lamborghini Huracan and Porsche GT3 RS. Alternatively, if you are interested in something a little less hardcore, we also have a range of performance cars such as the Porsche 718 GTS, BMW M4 and other available .
Each of our Supercar Experiences range between 200KM and 340KM on the road, with stops for sights, coffees and lunch planned along the way. When looking at budgets, please just keep in mind, a normal 1 day supercar rental includes around 150km with the car, some of these supercar experiences include more than double that allowance, so offer great value and you really do to get to experience the car on the roads it was designed to be driven on. Also, our Supercar Experiences are nothing like a track day, which whilst they might be a lot of fun, tend to be no more than a few closely controlled laps - this is a full day supercar experience with the car, where you can enjoy not just the performance, but also the handling on the finest driver roads - you of course will be alone throughout the drive, allowing you to fully relax as you make your way around the planned route.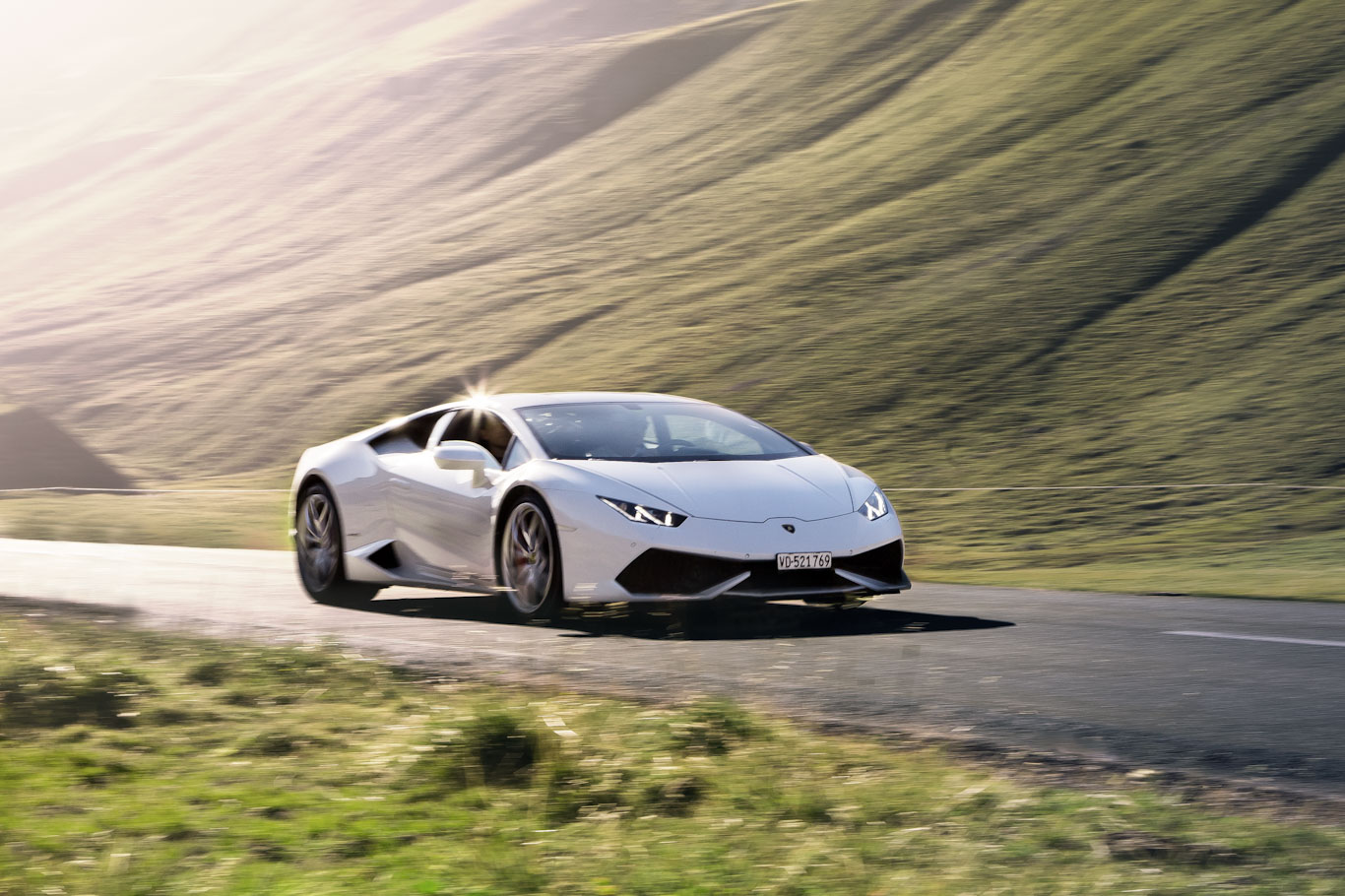 Lamborghini Huracan on Albula Pass - Supercar Experiences Alps
All our supercar experiences come with a pre-drive briefing at the start, a detailed touring pack and GPS that guides you round the pre planned route on the greatest driving roads. We then also fix up a WhatsApp chat, so you can keep in contact throughout / share location in case of any questions when on the road - in other words, it's smooth driving all the way, and any stress of driving these kinds of cars (in some cases for the first time) is taken out of the experience.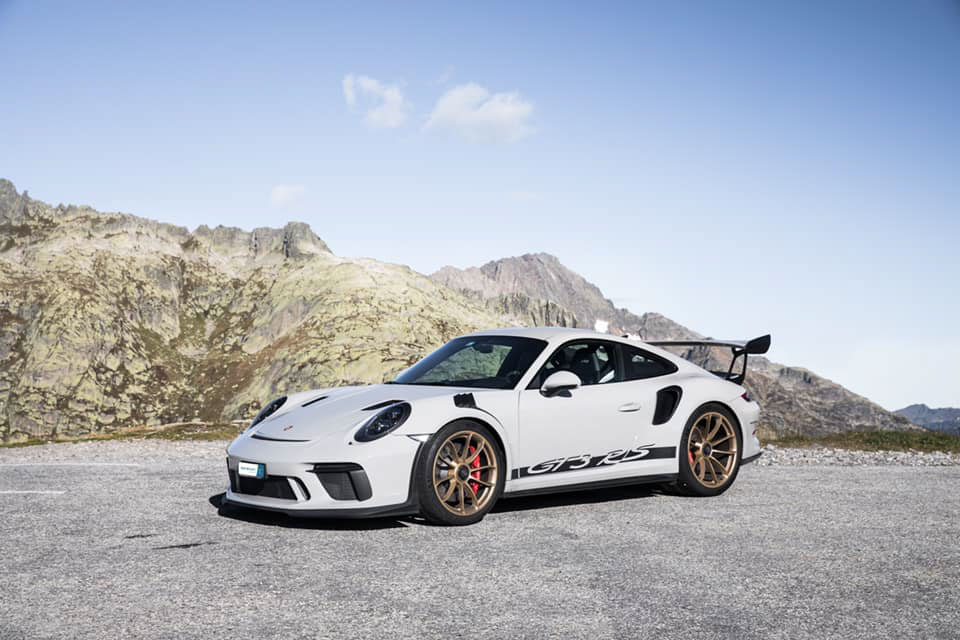 Porsche GT3 RS on the Gotthard Pass - Supercar Experiences Alps
Some more information on our Supercar Experiences
HOW IT WORKS - Arrive into your start destination and make an overnight at the hotel. At 08:30am the following morning we will meet you at the hotel with your chosen car. You will then be given a full briefing and walkthrough of the car, the driving route and the GPS, which will guide you. After any questions, the GPS tour will then be activated, you just start your engine, and prepare yourself for the drive of a lifetime - your Supercar Experience is go! We then meet you at the end of the drive when the car will be collected at between 18:00 and 18:30, after which you can enjoy an evening out before a second evening at your hotel.
OUR GUARANTEE TO YOU - since 2010 we have been arranging supercar experiences in the Alps, Black Forest & South of France - we have a small team of expert planners, only supply you the very best cars, in A1 condition, and offer a personal service throughout- whilst there are several companies out there now that have tried to copy what we do - nobody knows Supercar Experiences in European like we do.
AVAILABLE CARS - our fleet of cars is constantly changing, so please check each of the respective packages for options. But you can choose from cars such as the Boxster 718, Porsche 992 4S, Porsche GT3 RS, Mercedes AMG GT Roadster, BMW i8, Ferrari 488 Spider, Lamborghini Huracan Evo, and many more...
Supercar Experiences Packages & Start Points
Below you will find the various options and destinations available to make these supercar experiences. Supercar Experiences in the Alps and the Black Forest start from Zurich, and Supercar Experiences in the South of France / Alps Maritimes start from Cannes or Monte Carlo. Just click on your preferred package, select you preferred car and date, and send us a request and we will take care of things from there...
Supercar Experiences as Gift Vouchers
Our Supercar Experiences make the perfect gift for a loved one, or maybe even yourself....we can offer a full Gift Box option with enclosed Gift Certificate if you wanted to purchase the supercar driving experience in advance, then your loved one can choose the date, and you are all set. The face value of the experience can also be exchanged for any similar experience, just in case the car you selected was not really the one your partner had in mind...these things have been known to happen.
Packages Include
Car rental with all KM for the tour
Roadbook & GPS
On-call support whilst on tour
Security deposits are required when renting the cars and range between 3,000EUR and 10,000EUR depending on the car model chosen.
Choose Your Preferred Package